IMPACT Wrestling brings back rainbow T-shirt, fundraiser for NAGAAA
Thu. June 1, 2023 12:28 PM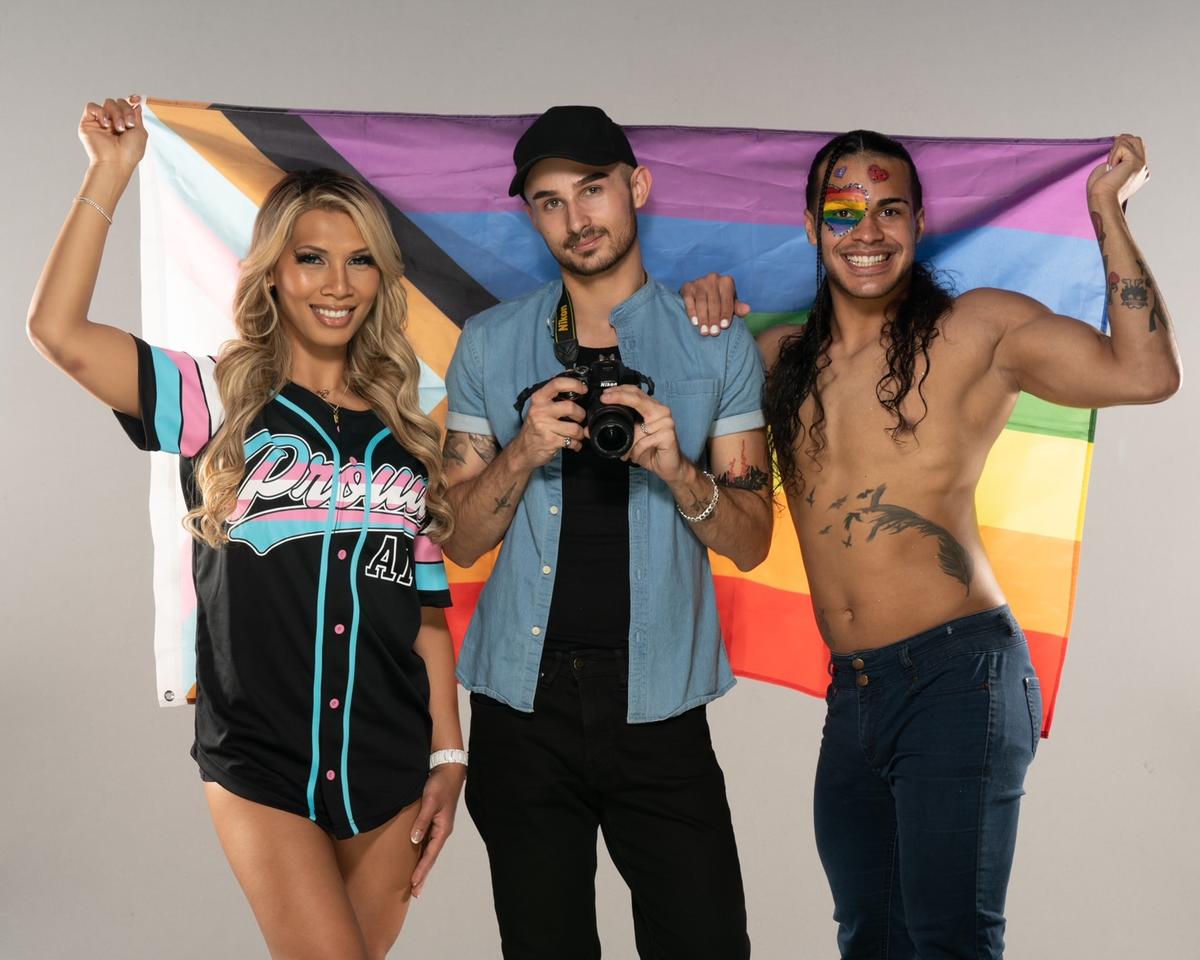 pride photo-shoot by vincent miller
The first-ever IMPACT Wrestling Pride photo-shoot features Gisele Shaw, Jai Vidal and allies of the LGBTQ community
IMPACT Wrestling celebrates the start of Pride Month today with the return of its popular Pride t-shirt – with the IMPACT logo emblazed in the rainbow colors in support of the LGBTQ+ community.
The shirts are available at
shopimpact.com
and a portion of all Pride shirt sales will be donated to the North American Gay Amateur Athletic Alliance (NAGAAA), an international sports organization dedicated to providing opportunity and access for the LGBTQ+ community to participate in organized softball competition in safe environments.
There are more than 17,000 players from 52 cities across North America who are part of NAGAAA member leagues, and NAGAAA runs the annual Gay Softball World Series, which will be held this summer in the Twin Cities (Minneapolis–Saint Paul).
IMPACT Wrestling and NAGAAA announced a partnership in 2022 and softball players from various NAGAAA cities have attended IMPACT shows in Orlando, Cincinnati, Louisville, Atlanta, Dallas and elsewhere.
Gisele Shaw was the Special Guest Speaker at the Opening Ceremony of the 2022 Gay Softball World Series in Dallas. She also threw the Ceremonial First Pitch before multiple World Series games amid photo shoots with teams from across North America.
During last month's shows in London, Ontario, IMPACT Wrestling held its first-ever Pride Photo-Shoot, featuring transwoman Gisele Shaw, openly gay Jai Vidal and a host of allies of the LGBTQ+ community, including Trinity, Eddie Edwards, Alisha Edwards, Taylor Wilde, Gia Miller and others.
The artistic Pride Photo-Shoot pictures were taken by Vincent Miller, an openly gay photographer based in London, Ontario. "Working with IMPACT Wrestling was surreal," Miller said. "Being able to work with other members of the LGBTQ community, as well as allies, meant so much to me. It was very inspiring to work on this shoot, full of love and welcoming vibes from IMPACT Wrestling."
IMPACT's Pride Month Photo Bundle, with autographed pictures, will be available in June with a portion of the proceeds being donated to The Trevor Project, a nonprofit founded in 1998 to help stop suicide among LGBTQ youth.