CircuitMOM at 25: Now & Beyond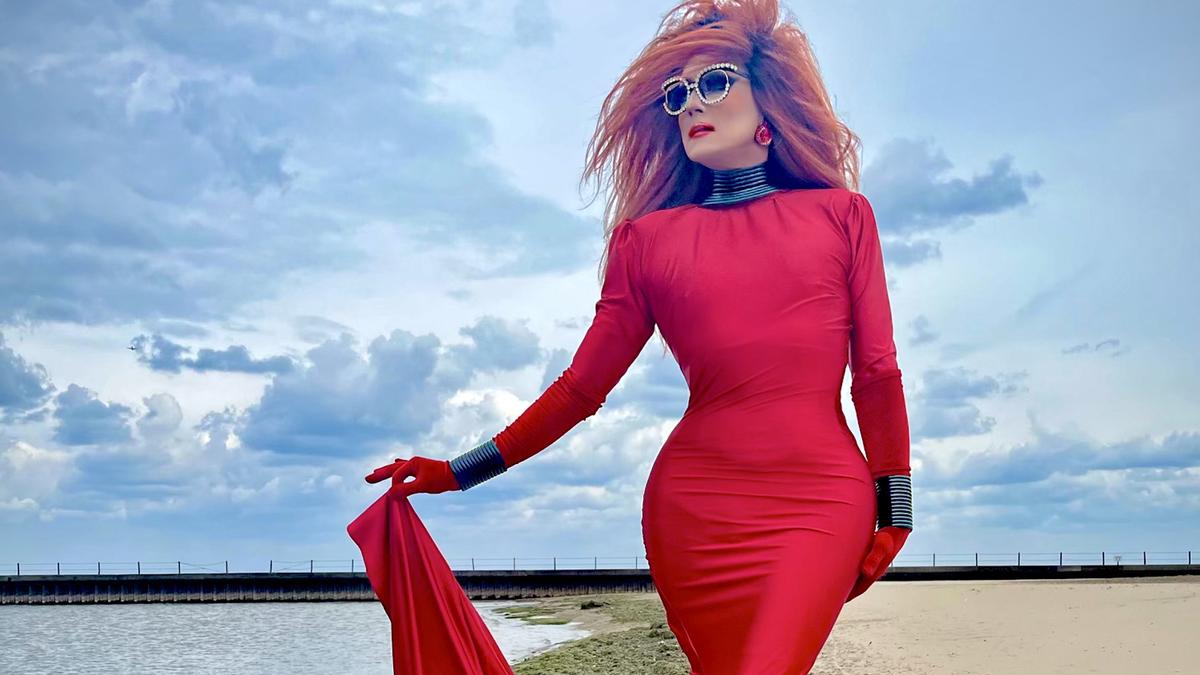 photo credit // steven koch/circuitmom
Chicago's own CircuitMOM Productions is 25 years-old, a three-part series from GoPride.com
Matthew Harvat
, aka CircuitMOM of CircuitMOM Productions, said 2023 has already been "an incredible year," even before IML, before Pride Month, before Market Days, before Halloween and any other over-the-top party.
Harvat, er, CircuitMOM has established so many new relationships – with clubs, organizations, promoters, talent and venues, not only here in Chicago, but across the country.
"People have come on board, wanting to be a part of the 25th anniversary series of events and that makes me very proud," Harvat said.
Edwin Martinez, aka CircuitSON, has been the catalyst in expanding the brand beyond the annual events which people expect year after year. "Where we usually only did one or two events annually outside of the Chicago market, this year we have 18 on the schedule with more expected to be confirmed in the next few weeks," Harvat said. "We've expanded our studio and warehouse spaces so we can create bigger and better shows. We are seeing exciting growth for our production partner Steven M. Koch's photography/videography business. Plus, we get to watch and support the exquisite costuming and fashion business of the incomparable Joshuan Aponte Designs, which is not only motivating, but a creative inspiration from another universe.
"To have both operating under our roof keeps things fresh. Now that we've moved our floral company, E. Melone, to the new, larger studio, we are rebranding that entity as well to get back in front of people for floral-based events."
Harvat and everyone associated with CircuitMOM Productions are riding a nonstop train.
Sleep? Sure, they'll get some, eventually.
But now there are parties to plan.
"When you love what you do and have hundreds of incredibly talented people helping to make each event the best it can possibly be, being mega busy is a reward the universe tosses your way to remind you 'OK, you asked for it, now go do it!" Harvat said.
The 2023 slate included an amazing Mardi Gras party this past March in conjunction with Charlie's Chicago. "The night was over-the-top crowd energy, which really set the tone for the rest of the year," Harvat said.
In mid-May, Harvat and Co. returned to White Party in Palm Springs for the first time since 2006.
Pride Month for CircuitMOM kicks off at Philadelphia Pride, a first-time party in the City of Brotherly Love.
CircuitMOM and Masterbeat are finally teaming up twice this year, bringing their brands together for a Friday night event of Market Days, "Housegasm," as well as taking over the West Coast for Labor Day L.A., co-producing four events over the holiday weekend.
So, when is the Official 25-year Party?
All year, Harvat said without hesitation.
There will, though, be a CircuitMOM retrospective in December, which will involve the costume collection, some classic performances and special surprises, Harvat said.
"If I had to pick one party to be the official, official, official 25th Anniversary Party, it would be Saturday night of Market Days, when we present 'Spectacular! Spectacular! A Moulin Rouge Ball' at the
Aragon Ballroom
. We are taking such an iconic movie and turning it into a dance party with 4,872 people attending. Costuming is already underway, and I cannot wait to start rehearsals this summer."
LOOKING FORWARDThe Next 25 Years:
"We will do our best to keep evolving and creating the best possible events and experiences for our guests and clients. With so many new partnerships, cities and ideas happening this year, it feels like there is a giant world of possibilities headed our way. We have expanded our studios and warehouse; we have added staff in every department and now just need to keep on hitting that stage, that venue dance floor, that theater and make dazzling things happen.
"When I started at 33 years-old, which by today's standards is ancient, I always said 'There is no way I will be doing this past 40.' Well, here I am at 58, busier than ever and eternally grateful for every moment. I have to give so much credit to Edwin. He has taken the lead on this multifaceted company and I could not be more proud of our partnership and synergy. He gets it 1,000 percent."
Final Thought:
"Part of what has been so much fun is helping foster new talent. We have a solid brand and platform to showcase up-and-coming talent. From drag artists and DJs to costume designers, makeup artists and photographers, we are working to support our community. We need to keep art alive and thriving, especially with all the political pushback from every direction these days."
THREE-PART SERIES:
CircuitMOM: Celebrating 25 Years
CircuitMOM: The Early Years
> CircuitMOM: Now and Beyond