CircuitMOM at 25: The Early Years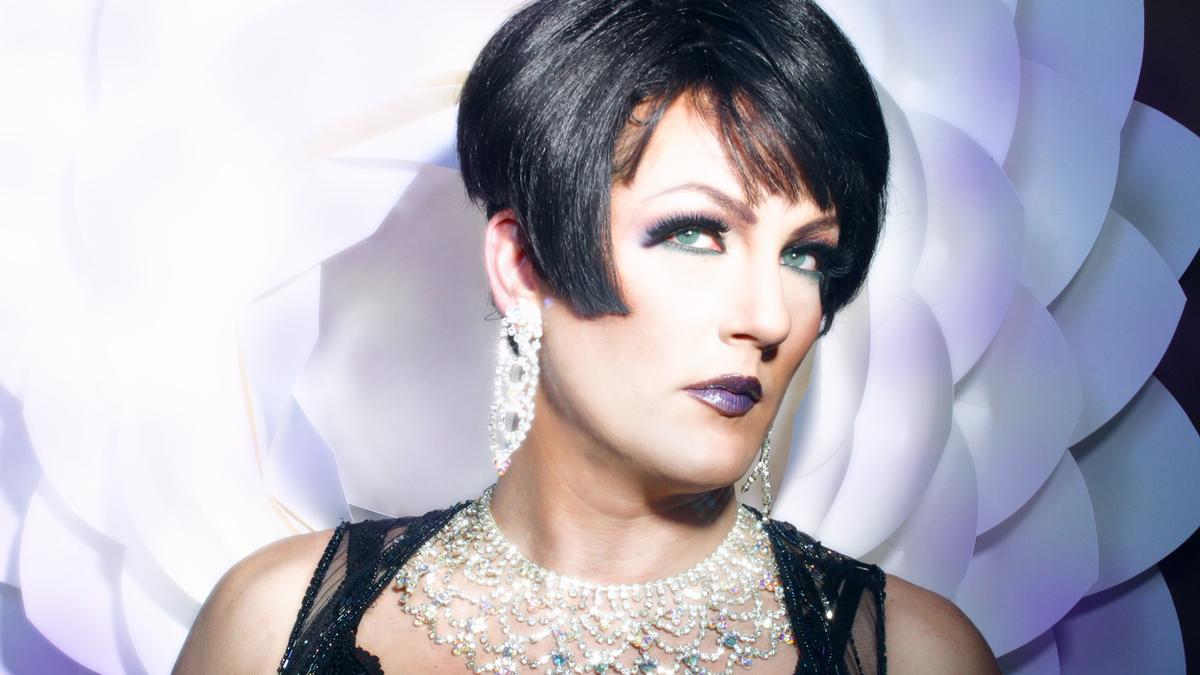 photo credit // bret grafton/circuitmom production
Chicago's own CircuitMOM Productions is 25 years-old, a three-part series from GoPride.com
Matthew Harvat
, CircuitMOM of CircuitMOM Productions, was producing a series of remixed club music CDs that were selling very well in stores, such as Bad Boys on Halsted (the D.S. Tequila spot) and all the Universal Gear stores (Chicago, Washington D.C, and New York City), so the brand as a specific music-style source had traction. 
"There were similar types of dance music CDs out, but ours were a continuous mix that featured exclusive tracks and had a pretty happy vibe that touched on not only circuit music, but classic Chicago house music, electro house, trance, Eurodance, some tech house and of course, our divas," Harvat said. "As a performer, I went from hosting the wet boxer contest in drag at Roscoe's one month to piling all my living room furniture in the corner, out of the way, so we could try and rehearse a dance routine for a CircuitMOM show at Crobar for 400 people, to performing for 3,500 boys at Gay Disney in Orlando at the Hard Rock Amphitheatre.  
"It is still insane to me that this awkward, introverted guy in his early 30s, was suddenly walking out on a massive stage in drag, with 10 dancers and pyrotechnics in front of a sold-out crowd lip-syncing to the Kim English track 'Missing You". 
"I do not think I have ever been more nervous than when I was waiting to walk out on that Hard Rock stage that first time in 1999. When the stage manager asked me if I was ready, I may have even pee'd my dancer tights a little as I said, "NO!"
The stage manager replied, "Take a deep breath and get out there because there is no stopping."
Harvat immediately caught the fever for massive productions for his events and drag performances. So, CircuitMOM slowly built-up productions here in Chicago, with their first offerings for Northalsted Market Days weekend from 2000-03, dubbed, "CircuitMOM In Concert" and their dance parties were at The Park West. 
"In 2003, we did our biggest weekend of events and productions at the time when we moved our entire Market Days weekend of events to Circus on Friday night, (the location that is now a DSW Shoe Warehouse), Saturday at The
Aragon Ballroom
and Sunday at the legendary Excalibur (now, TAO Restaurant)," Harvat said. "That weekend in 2003 was well received, but a financial bust, which was very scary on a personal level as well as professionally. Market Days was not the size and tourism draw it is today and we completely rely on tourism to populate our large events."
After that, Harvat and his team decided to take a break from producing massive events on their own and instead focused on performing for other promoters and established weekends, such as Purple Party, Vancouver Pride, Toronto Pride, White Party Miami, Winter Party, White Party Palm Springs, One Magical Weekend, IML and so on. 
CircuitMOM took a 7-year break from producing large-scale events.
He went back to it on the Saturday night of Market Days 2010 – at the
House of Blues
.
The event sold-out and CircuitMOM hasn't slowed since.
There were two "first events" of note from CircuitMOM lore.
First, Victory Adams asked Harvat (as Jean Poole from Roscoe's) to come to Crobar on his birthday in August 1998 to introduce him and say Happy Birthday from the stage.
"He was going to make up this whole back story of me being a big club performer in New York City who flew in for his birthday, but we chatted about the night and vibe, and I decided I would change my performer name to the more clubby "CircuitMOM" and do a lip sync performance with two dancers," Harvat said. "That really catapulted the production vibe we bring to our shows with the choreographed dancers, the costume reveal and custom remix. 
"After that night, Paolo Pincente who managed Crobar and was at the helm of GLEE Club's weekly bookings and shenanigans, asked me if I would do a monthly Sunday T-Dance. I agreed because this was my chance to showcase the circuit music I loved, which was more melodic and had a warmth to it. I wanted to bring the outdoor-beach party musical vibe inside. This early party would not compete with the already iconic nighttime vibe of progressive house, tech house, tribal and drum and bass sound that GLEE Club already did so well with their legendary DJs Tom E., Earl Pleasure,
Ralphi Rosario
,
Psycho Bitch
Val,
Teri Bristol
and more.  We warmed up the room early for the nighttime show and it truly was an honor to be in the same room with this phenomenal crew of artists."
For CircuitMOM's first T-Dance, Harvat brought DJ Manny Lehman to town and did a show wearing a gigantic red cape to the classic Mousse T track "Horny."  When the cape was taken away, it was revealed that Harvat was wearing a 10-foot-long python snake slithering around her drag body.
"The rest is circuit party chaotic history."
Harvat admitted, "The theater kid in me loved that I was performing again after many years away from the stage when doing the shows at Roscoe's."
And once he branched out past Boystown and dove into both Crobar and some larger productions around Chicago, such as "Who's That Girl," a drag event that benefitted Howard Brown Health Center, that's when Harvat thought he might have a shot at making a name for himself. 
In early-1999, Mark Baker, the producer of Gay Days in Orlando called and asked if Harvat would be available to come down to perform for his massive events that June – after only doing three club events at Crobar.
"I knew I was on to something and decided to develop a company and a brand out of this part-time performance character," Harvat said. "The circuit parties I had attended in the past and the club nights at Crobar and in other cities were not doing full production numbers with dancers, sets, lighting cues and costuming, all mixed into the DJ set seamlessly. No stopping the vibe, no announcements, no one on a microphone; just a fun, produced show that popped up, happened, and then was gone, but the music kept playing and everyone kept dancing. 
"I went from 0 to 100 MPH in that first year of CircuitMOM, thanks to some big breaks and a lot of people hopping on board to help create the whole shebang. Being able to do Crobar on the regular, perform at Gay Disney and Montreal's famed 'Black & Blue Ball' all in my first year is still very humbling, but also a 'Well, damn, I did that!' core memory."
THREE-PART SERIES:
CircuitMOM: Celebrating 25 Years
> CircuitMOM: The Early Years
CircuitMOM: Now and Beyond