CircuitMOM Productions celebrates 25 years of over-the-top shows, wild parties & magical memories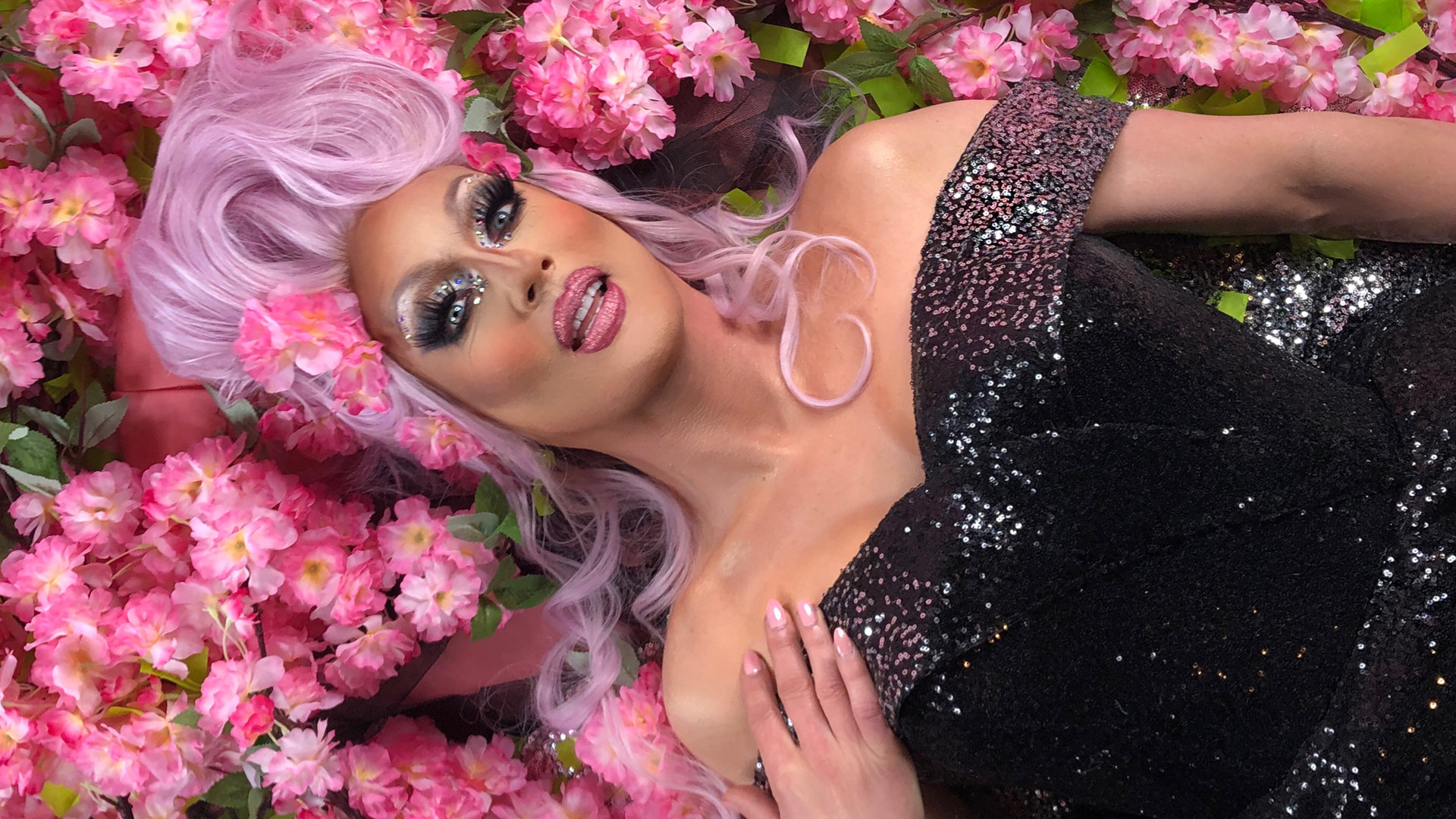 matthew harvat, aka circuitmom
photo credit // circuitmom
Chicago's own CircuitMOM Productions is 25 years-old, a three-part series from GoPride.com
The surreal journey of
Matthew Harvat
, aka, CircuitMOM of CircuitMOM Productions, started in 1995 at Roscoe's Tavern in Chicago where he was working. There was a one-night, all-staff charity drag show – and everyone working that night had to be in drag. 
Harvat named himself Lee Ving and asked his soon-to-be drag mother, Terri Michaels, to paint his face. Harvat borrowed a gown, jewelry and a fur and did Natalie Cole's "I've Got Love On My Mind" on a 4-foot by 4-foot dance cube in the front bar. 
One and done was Harvat's plan.
But, "Boyz II Women," as the night was dubbed, was a success for the bar and the charity, so Roscoe's personnel decided to make it a recurring event, happening quarterly. 
Jump ahead to 1998, toss in some additional charity drag shows, two character name changes and CircuitMOM hit the stage at the massive, weekly Sunday night gay dance party at Crobar Chicago called "GLEE Club," with two choreographed dancers doing a production to Ultra Nate's "Found A Cure" and the persona as a brand was born. 
"Everything is so different now with how performers and personalities establish themselves," Harvat said. "In the 1990s, we did not have hashtags, social media or viral videos. We barely had email. To come from the pre-social media era and still be stomping around in heels, much better wigs and costuming, after 25 years is an honor. The young ones keep me on my toes, but we have some dazzling plans to keep this all going for another 25 years."
Bring out the glow sticks and disco ball cake, it's time to celebrate CircuitMOM. Que the DJ who, no doubt, will be playing "I Will Survive" from Gloria Gaynor, followed by "I'm Coming Out" (Diana Ross) and then perhaps "Born This Way" (Lady Gaga) … Chicago and the world needs to celebrate the party queen herself, CircuitMOM.
CircuitMOM Productions is 25 years-old – an LGBTQ institution, born, raised and still residing in Chicago.
"Looking back on all the insanity, the long nights of stress and rehearsals, zero budgets, failed events, dramas with some diva DJs, promoters and other performers, shady club managers and at times juggling three jobs to keep the CircuitMOM dream alive, it has been an incredible experience that also has brought myself and my team immeasurable, amazing opportunities to create our brand of art and sass for not only corporate clients, but world-class night clubs, music festivals, bars, restaurants, charity events, parades, private events, and more," Harvat said. "We have had so many glorious moments over the last 25 years, the good will forever outweigh the sometimes-negative moments. Even the challenges are valuable because they help you build a brand stronger the next time. We have transformed everything from 10-person parties to 15,000 people dancing to the beat of our DJs. We have produced fully immersive experiences and performed in amazing places like
Sidetrack
,
House of Blues
,
Joy District
, The
Aragon Ballroom
, International Mister Leather, Pride In The Park and more. Every event is special and important in its own way and having gratitude for each moment keeps me and the crew looking ahead to our next adventures in glitter and glue sticks."
LOOKING BACKBest Party:
Mark Baker's White Party at Miami's famed SeaQuarium over Thanksgiving weekend in 2001. "The world was devastated (from 9/11). My grandmother who was my hero had unexpectedly passed away the day after my birthday that November and there was no way of knowing what the energy would be in the crowd. But, when the gates opened and thousands of people showed up to that outdoor dance floor and our full production to Eddie Baez' white label remix of Whitney Houston's 'Love Will Save The Day' went up, the level of energy and love in that moment has never been felt since."
Best Attended: "
I was told there were 7,500 people at the 2004 main event for Gay Days Orlando when I got to be a blue alien and hover 30-feet over the dance floor on a flying saucer doing Tony Moran's remix of 'Easy As Life.'"
Party That Far Exceeded Pre-Event Expectations:
"We were consistently selling-out our Saturday night Market Days party at Chicago's House Of Blues, from 2010 to 2016. In 2017, Edwin and I decided to take the leap and move from a 1,400-person venue to the Aragon Ballroom, which holds 4,872 people.
"It was terrifying on so many levels."
Harvat says you need 600 people at the House Of Blues for a dance party to have great energy.
At the Aragon, even blocking off the balcony, he needed 2,000 people on the massive dance floor to catch a groove.
Before returning to The Aragon in 2017, Harvat last produced a dance party at The Aragon in 2003 for Market Days when 1,800 people showed up – and Harvat said, "it felt empty in that gigantic space."
Obviously, he was nervous for the 2017 party.
Their goal was 2,200 – with no balcony access to keep the energy concentrated on the dance floor. 
"We reached that in pre-sales about 10 days from the event, so we thought maybe we might hit 2,500 which would be mind-blowing," Harvat said. 
They surpassed 3,600 attendees.
"It was an amazing turning point for our brand that far exceeded expectations," Harvat said.
Party That, Ugh, Didn't Quite Live Up To Expectations:
A post-Pride parade party at the
Chicago History Museum
in 2014. 
"The goal was to get a couple thousand people to venture out of the crush of the parade route and come to the first indoor/outdoor dance party on Pride Sunday that Chicago had seen in decades, with full on CircuitMOM production outside with LED walls, food vendors, light show, go-go dancers and stellar sound," Harvat said. "When the sound ordinance kicked in at 9:30 p.m., we had an entirely new party inside set up with more LED, more go-go dancers and more production until midnight.  It was so exciting to be the first person to fence off the museum grounds and utilize the entire back yard as a dance floor as well as the interior event space.
"Great idea, great location and a much-needed alternative for people who did not want to wait two hours to get into the bars once the Pride Parade passed through Boystown. 
"But the crush of people trying to get out of Boystown crippled both the CTA and ride-share options and people just could not get down to the museum. Add in that World Pride was in Toronto that year and a lot of our supporters travelled instead of staying in Chicago. So, we did not have the best turn out. It was still a fun party, but disappointing that it did not bring the crowds we had hoped."
Moments That CircuitMOM Will Never Forget:
"Being 10-feet away from Bette Midler at Salvation in Miami while she sang 'I'm Beautiful, Damnit' to a packed house of shirtless circuit boys at 3 a.m. and watching Donna Summer do a full concert for the MGM Party during Gay Disney in Orlando with a full orchestra and, oh, 7,500 of my closest gays," Harvat said. "Both moments still give me chills, in a great way.  From one of my own events, it would be lowering myself 55-feet down from the ceiling in the middle of the Aragon Ballroom in 2017 to the stage in the center of the dance floor performing Tamia's 'Stranger In My House.' That entrance was 20 years in the making and I was living my best life for every second of it."
THREE-PART SERIES:> CircuitMOM: Celebrating 25 Years
CircuitMOM: The Early Years
CircuitMOM: Now and Beyond