Pride in the Park unveils epic artist lineup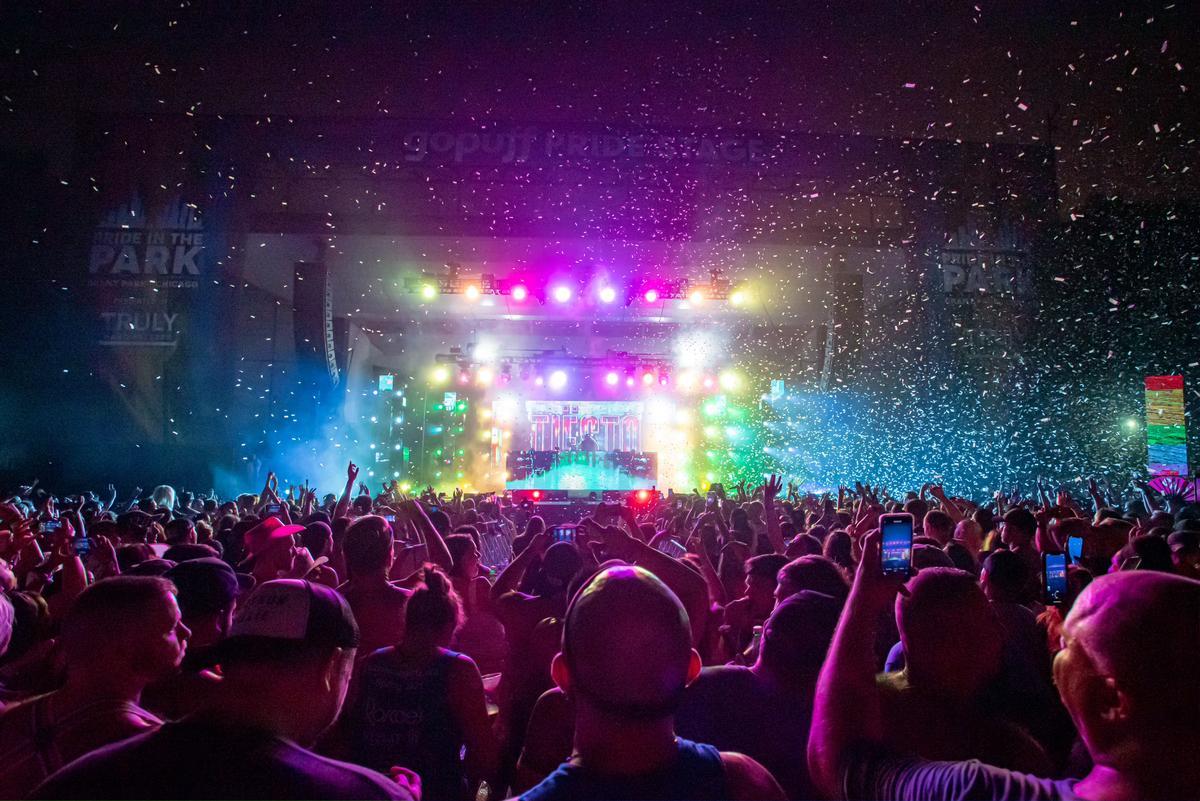 pride in the park chicago
photo credit // steven koch
Excitement ramps up for two-day Pride in the Park, June 23 & 24
Pride Month is fast approaching, and Chicago's iconic Pride in the Park on Friday unveiled the full artist lineup for this year's two-day, unstoppable music festival. 
The premiering headliners are Grammy-winner DJ, Zedd; Grammy-nominated rap star, Saweetie; queer icon, Years & Years; internationally acclaimed singer, Zara Larsson. 
Additional queer and ally acts include CircuitMOM, DJ Lady D, DJ Mohammad, Boy J, Enza, O'Laysia, Kenya J Sanchez, DJ Ca$h Era, XO Carrington, Nico, DJ Zel, Platinum Carrington, and more.
Considered one of the largest LGBTQ outdoor music festivals in the nation, Pride in the Park returns for its 4th year on June 23 and 24 in Chicago's
Grant Park
.
"Much more than a music festival, Pride in the Park is designed to provide the LGBTQ+ and its allies to be a positive, immersive, and more inclusive music festival experience – with a mission of creating music, love, and community," a release from organizers said.
Since its launch in 2019 by lead organizer Dusty Carpenter, Pride in the Park has experienced overwhelming success, attracting over 30,000 attendees last year.
"Holding Pride in the Park in Grant Park puts the LGBTQ community front and center," Carpenter
told GoPride.com in 2019
. "Just thinking about looking around at our amazing skyline while celebrating Chicago Pride and listening to great music gives me chills."
Pride in the Park will run from 3 p.m. - 10 p.m. on Friday, June 23 and Saturday, June 24 in Grant Park (Butler Field), 100 S, Lake Shore Dr.
Early Bird Tickets are on sale now at
PrideParkChi.com
.
Pride Month in Chicago culminates with the 52nd annual
Chicago Pride Parade
on Sunday, June 25. 
Chicago's Pride Calendar is on GoPride.com