World champ figure skater Nathan Chen finally gets Olympic gold; Chloe Kim gets gold on snowboard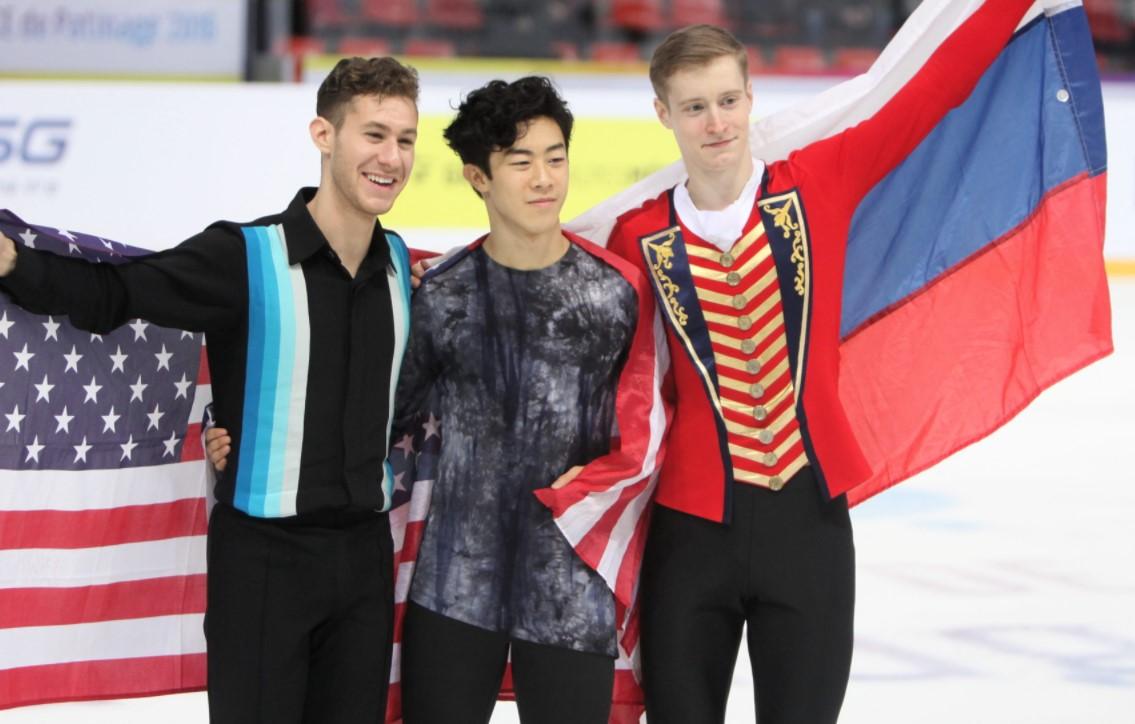 nathan chen at internationaux de france in 2018
photo credit // wikimedia commons user:rama
Chen and Kim have large LGBTQ followings because of their particular sports
Americans woke up Thursday to find out Nathan Chen, the world champion figure skater who broke countless records in his young 22-year life, finally achieved an individual gold medal.

GoPride.com earlier reported his record-breaking short program performance which bested the previous record-holder from Japan, also competing in the Beijing Olympics.

The Salt Lake City-native grew his fandom since he became the youngest U.S. men's champion in at 17 years old. A sport with a large LGBTQ following, Chen has come to accept and takes pride in their support.

Meanwhile, the 5 foot 3 inch 21-year old Los Angeles-native Chloe Kim won her gold medal in the women's halfpipe finals. She is the first woman to accomplish the first back-to-back Olympic gold win for the snowboarding event.

Kim, who also has a large LGBTQ following, made her Olympic debut at the 2016 Winter Youth Olympics and then at the 2018 Winter Olympics in South Korea, where her parents immigrated from.