Popular LGBTQ vacay spots on list of CDC do not travel list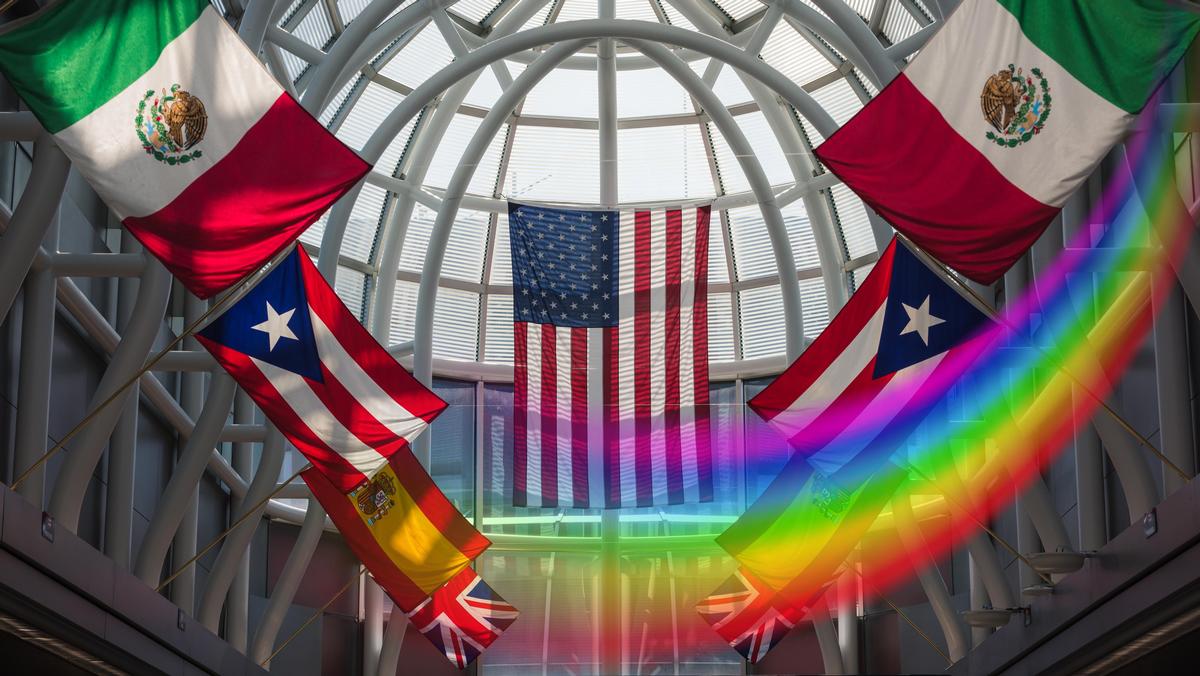 chicago-o'hare international airport
photo credit // gopride.com
Spring break locales have extremely high COVID-19 transmission rates
February is a popular time for individuals and groups to flock to warmer destinations, breaking free from Great Lakes region winters. But popular LGBTQ destinations have been flagged by the Centers for Disease Control and Prevention (CDC) as extremely high risk areas due to the conflagration of COVID-19 Omicron and Omicron BA.2 infections.

European destinations like France, Germany, Greece, Ireland, Italy, Portugal, Spain, and the UK are seeing some of the highest levels of transmission since the coronavirus pandemic began.

Pre-pandemic, these destinations see annual increases in flights from O'Hare, Midway, Detroit, and Minneapolis-St. Paul airports.

Even smaller, more luxurious locales in Europe like Malta and Monaco are on the list.

Travelers hoping to escape to beaches in Australia, Antigua and Barbuda, Aruba, Bahamas, Bermuda, Cayman Islands, Dominican Republic, the saintly-named islands of the Caribbean, Trinidad and Tobago, are on the list.

The CDC also recommend travelers stay away from the beaches of Hawaii and the Virgin Islands, both within the U.S.

Low risk countries

Where are the safest places in terms of COVID-19 transmission?

According to the Federal government they are: China, Hong Kong, Pakistan, and Taiwan. There is moderate transmission in New Zealand, which has some of the strictest protocols in the world.

Homeland travel

This is also a popular time for ethnic Americans to start planning their travels to ancestral places. Chicago's large Haitian, Jamaican, Polish, and Romanian families might find travel as extremely high risk.

India, Mexico, Philippines, South Korea, Thailand, and Vietnam are also on the second tier of high infection rates currently.

Recommendations for those who must travel

If you must travel, the CDC recommends that you receive initial vaccinations and booster shot. Vaccinations will increase your likelihood of not becoming seriously ill or need hospitalization if you become infected.

Check to see what the rules are for your destination. Some places have stricter regulations than others.

Plan ahead and carry a supply of COVID-19 test kits. Your health insurer may cover free tests or reimbursement for purchased tests.

COVID-19 test kits are available at almost all big-box retailers and drug stores.

Find out where the nearest hospitals at your destination and find out if your insurance will cover treatment for serious illness at those locations.

As soon as you board your flight, wipe down seat armrests, tray tables, entertainment panels, and anything you might need to touch with alcohol-based sanitation wipes.

N95 and KN95 masks, properly sized, should be worn for the entirety of the flight. Bring extras in case your masks become soiled or break. If your mask becomes moist, change it.