Australian producer/DJ Dan Slater renowned for distinctive sound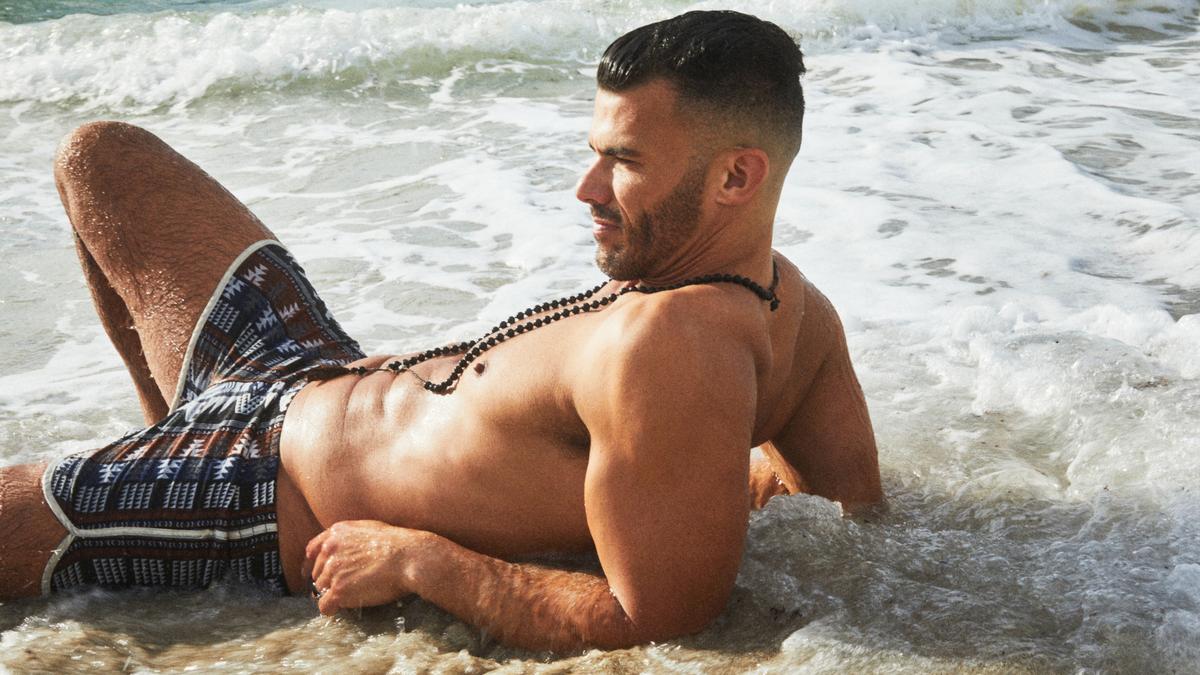 photo credit // manuel hernandez
Dan Slater spins Hydrate Nightclub on Sept. 11: ' The sound system is incredible, and it's one of my favorite clubs in the U.S.'
Dan Slater was a performer in musical theater – in Mamma Mia!, Chicago, We Will Rock You and Priscilla, among others. He also danced in the movie Moulin Rouge, and with such artists as Dannii Minogue, Kylie Minogue, Ricki Lee and Sophie Monk.
When he finished dancing, Slater went on to earn a Bachelor of Business degree. But he still craved that creative outlet.
So, he secretly learned to DJ in Sydney at a place called the DJ Warehouse.
He endured setbacks and rejections while starting out. Slater was, though, and still is, persistent – and it's paid off.
The 39-year-old DJ, who lives in Miami Beach and is renowned for his sculpted physique as much as his distinctive sound, is, as he said, "living my best life and fortunate to be DJing at some of the most incredibly special events around the world."
Slater, who started to learn how to DJ in 2011 and had his first live event the following year, is set for a
Chicago return on Saturday, Sept. 11
, at
Hydrate Nightclub
in Lakeview. His appearance is a pre-party for the Motorball 2021 Main Event when Slater teams with Isaac Escalante on Saturday, Oct. 2, in Detroit.
Slater at Hydrate will be giving away two pairs of passes to Motorball Weekend.
"I can't wait to come back and DJ at Hydrate," Slater said. "I've been DJing there since 2015; (Hydrate owner) Mark Liberson and the staff have become (like) family. I'm fortunate to be back at Hydrate three or four times a year. The sound system is incredible, and it's one of my favorite clubs in the U.S."
Slater, who had a Chicago gig over Northalsted Market Days weekend, hadn't been in the city since late December 2019 – his last U.S. performance that year.
"I remember (that party) very clearly," Slater said. "The energy was insane, and I went straight to the airport to fly back to Sydney. The flight was delayed, (then) canceled. Finally, I got home to surprise Mum on Christmas Day.
"January 2020 and COVID-19 was the start of something we could never have known how much it would change our lives. With all the uncertainty I'm thankful Mark started the Quarrankiki (to help the Hydrate staff, DJs, drag queens and others), so we could be united during lockdown."
Slater was DJing for the Hydrate Stage at Market Days in 2019, his all-time favorite Chicago performance.
Chicago was, in fact, nearly Slater's hometown, as he considered moving to the Windy City before landing in Miami.
"I like the people (in Chicago), the food, the vibe of the city. It's a pretty awesome city," said Slater, whose favorite things to do in Chicago include the River Boat Architecture Tour and eating at Summer House Santa Monica in Lincoln Park.
Slater is moving in on his 10-year anniversary as a DJ, a career he launched in the opening set at Sydney Mardi Gras in 2012 after winning the Sydney Mardi Gras DJ Spin-Off competition. "I was so nervous and didn't get to soundcheck. But I'd planned my set and did my best," he said. "To be honest, I don't really remember too much (about that night); it went so quickly."
Slater landed his first DJ residency at Hugo's in Kings Cross in Sydney. "I was the DJ/Promoter of SUNDAY SESSIONS. I played Tropical/Deep House, people came for pizza and cocktails," he said. "It was the perfect way to end the week, and it was very social.
"I was also a resident for DJ/Promoter for therapy+ & Beresford Sundays. I don't really have any residencies outside of Australia but play regularly for Winter Party Festival (Miami), White Party (Palm Springs, Puerto Vallarta, Circuit Festival (Barcelona and Miami), Matinee USA, XLSIOR Mykonos, GPS (Los Angeles), M.E.A.T. (New York City), and of course Hydrate.
"My favorite style of music to play is tropical and deep house.  I'm most well-known for my circuit, high-energy sets. However, I'm trying to play more disco-inspired music like my tracks 'Dan Slater & Zoë Badwi - We Are' & 'Dan Slater & Alan Gendreau – Pieces'."
Read more about Dan Slater
| View more Dan Slater