Andersonville Homecoming announced for Sep. 24-26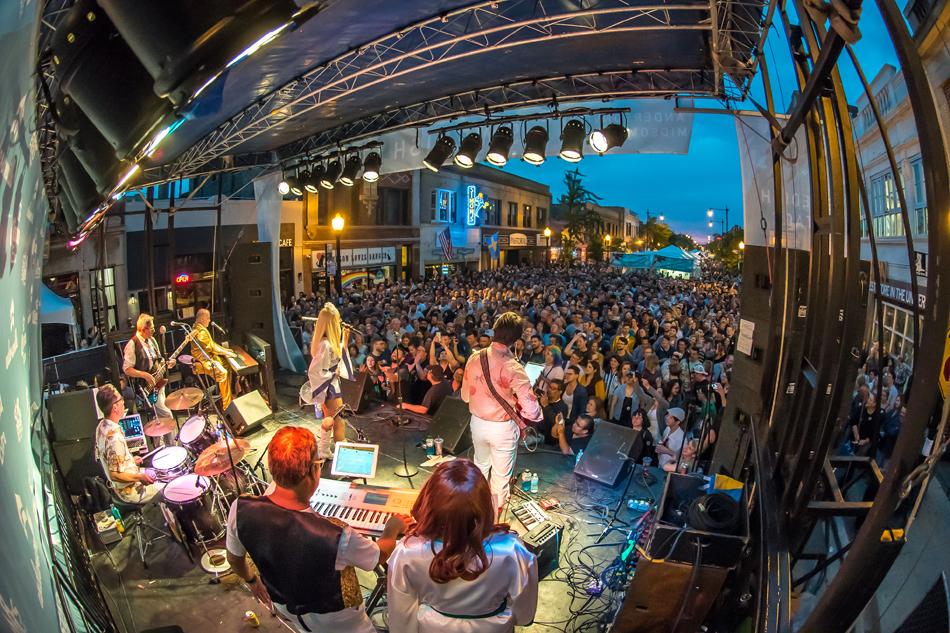 photo credit // star events and andersonville chamber of commerce
Vendor applications are still being accepted
Andersonville Chamber of Commerce
announced it is hosting an early autumn street festival from September 24 to 26 along its N. Clark St. corridor. The event runs 5 to 10 p.m. on Friday, and 11 a.m. to 10 p.m. on Saturday and Sunday.
It will have the same flair as the annual Midsommarfest.
Patrons are invited to check out local businesses throughout Andersonville, shop at vendor booths, and enjoy a variety of foods and drink.
"Suggested donation is $10 and all proceeds benefit the Andersonville Chamber of Commerce," organizers said.
Andersonville Homecoming will feature two stages located at W. Catalpa Ave. (main stage) and W. Rascher Ave.
Pandemic measures
"To protect all involved, we are encouraging all attendees to be fully vaccinated within 48 hours of this year's festival," the chamber of commerce said. "We all need to look out for each other and this special community."
Friday kick-off
The weekend will kick off with host Molly Callinan of all-girl cover band
CATFIGHT
, followed by main stage performances from New Orleans brass band
High-Hat Second Line
and 
Dancing Queen: An ABBA Salute Tribute Band
.
The opening night headliner will be
Roy Kinsey
, a self-identified Black queer rapper who also happens to be a librarian with Chicago Public Libraries.
Saturday 
Saturday's performances include rock and roll duo
White Mystery
, queer garage-pop band
Bev Rage and the Drinks
, Gus Giordano Dance School, and jazz and pop vocalist
Sam Fazio
.
The Saturday night headliner will be singer-songwriter
Renee Goust
. She has a history of blending Mexican music stylings with queer and immigrant social justice themes.
Sunday 
Sunday's performances include 80's pop cover band perennial favorite
Sixteen Candles
. 
They will be followed by
Lowdown Brass Band
, CATFIGHT, art rock band
Moritat
, alternative pop-rock vocalist
Mel Senese
, and the
Chicago Gay Men's Chorus
.
Finishing touches
For families with children (or not), there will be a Draq Queen Story Time featuring Alexis Bevels, an original winner of Camp Wannakiki, and music by
Laura Doherty
.
"Family friendly activities will allow for children of all ages to enjoy a pet parade and face painting, all while appreciating a beautiful September weekend," organizers said.
Musical acts
Lynne Jordan and the Shivers
,
Justice Hill
, and dance band
The Heartbeats
, round out entertainment.
There will be nightly digital street projections curated by Trey Elder and Quiet Pterodactyl featuring DJs Sadie Woods, Redux DJ's, and Ariel Zatina.
More info
Specific performance times will be posted on the Andersonville Chamber of Commerce
event website
.