Afghan gays reportedly being hunted down by new Taliban regime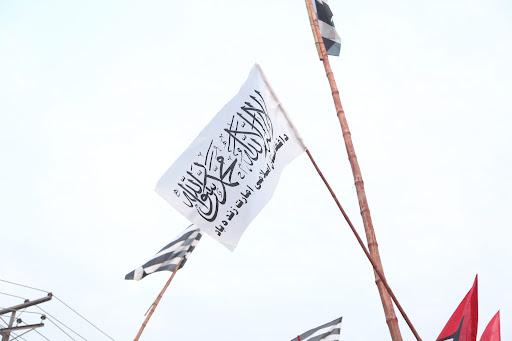 photo credit // afghanistantimes.af
They cut his body into pieces and displayed them
"I can see the Taliban from my window," a young Afghan man who goes by Aziz 
tells
London's 
Daily Mail
commuter edition, 
inews
. "I'm stuck in this apartment, scared to go outside."
Another young man
tells
British Broadcasting Corportation (BBC) that before the fall of Kabul, "My studies were going perfectly. There was life in the city, there were crowds in the city."
One week later, that man who goes by the pseudonym Abdul shared, "There is no future for us. I don't think I will ever continue my education. My friends, I have lost contact with them. I don't know if they're okay."
"My partner, he is stuck in a different city with his family," he continued. "I cannot go there, he cannot come here."
As the U.S. continues the largest evacuation airlift in American history, the Taliban now patrol the streets of Kabul and other cities throughout Afghanistan. What has also returned is the encouragment of fundamentalist views and acts against homosexuality; a gay man must be punished with death.
While the Quran does claim homosexuality is a sin, Muslim clerics in the West say it is not up to people to judge and mete out judgment of gay men.
Though enemies of each other, the Taliban and ISIS agree that judgment is at their hands. They believe that they have a responsibility to punish homosexuality.
In 2015, 
Christian Science Monitor
 reported that Afghans testified to the United Nations these militants ask if people know of any men who are unmarried but have many male friends. This is taken to be a sign of homosexuality. They argued that the militants would go through mobile phones of suspected gays and target them, too.
In the past, Taliban and ISIS have punished gay men by hanging them, throwing them off the roofs of buildings, or stoning them to death in front of a crowd.
Another young man called Gabir told 
inews
 that the Taliban is resurrecting the persecution of gays in the old regime that lasted from 1996 to 2001.
The 26-year old shared that he and his boyfriend were sitting at a restaurant in Kabul when the U.S. backed government collapsed and Kabul fell into the hands of the Taliban. They rushed to their homes.
Having failed to reach his 24-year old boyfriend nor his other friends, he learned the horror of what happened.
"They took him away, nobody knows where, and then they killed him," Gabir shared. "Afterwards they said they brought the body and cut his body into pieces to show the people that this is what we do with gay people."
Aziz, Abdul, and Gabir are all either in hiding waiting for a chance to go on the run, all because they are gay. 
Abdul told BBC, "I have thoughts to just finish this thing. I don't want to live this kind of life."
"I'm 100 percent sure I'm going to die," Gabir told 
inews
. "There is no hope for me."