Evangelicals dead-set LGBTQ acceptance is major threat, five studies confirm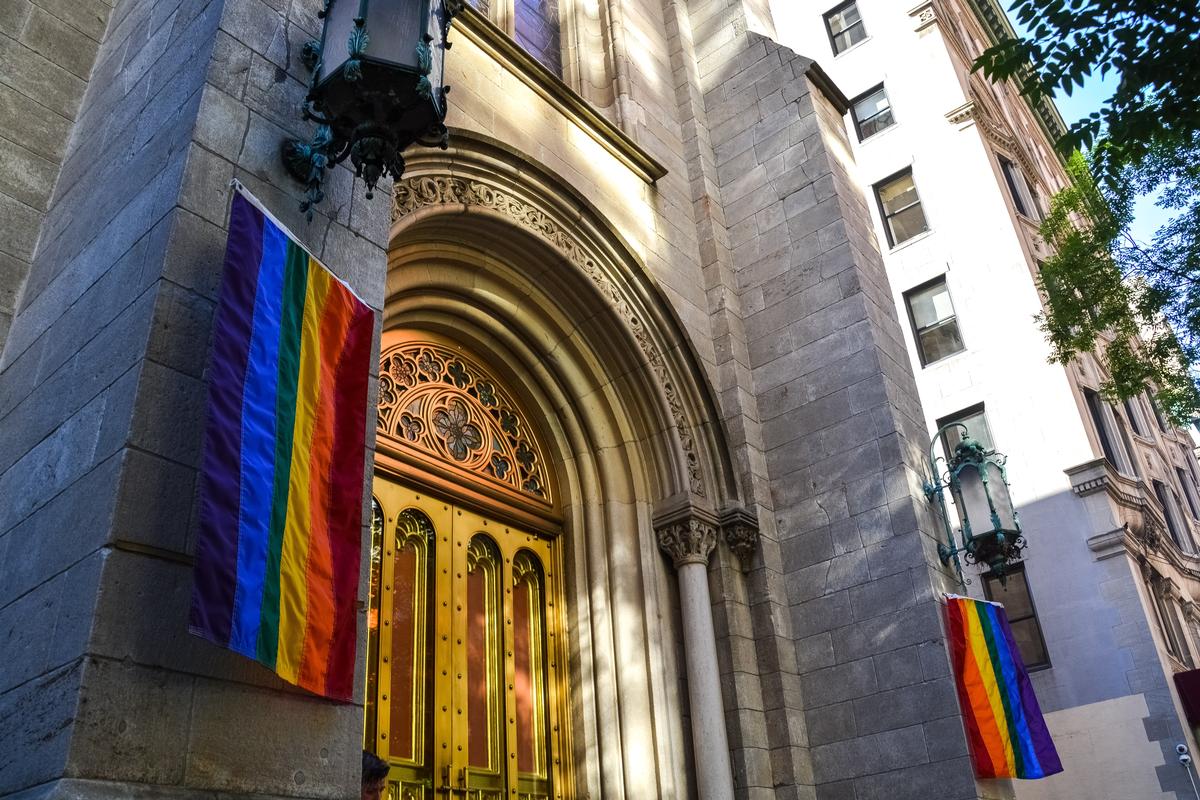 a welcoming church flies the lgbtq pride flag
photo credit // jeremy zero
Research findings could explain why Christians are dead-set on anti-LGBTQ legislation, policy
The Journal of Personality and Social Psychology published the results of five studies that conclude what many people already experience in the U.S., that many Christians strongly believe acceptance of LGBTQ persons are a threat to their religious faith.

Published by the premier academic journals of social psychology and endorsed by the American Psychological Association, the five studies were pulled together to form a broad picture of religious attitudes today as society continues to add to the progress of LGBTQ persons.

"We examined the causes and consequences of zero-sum beliefs about Christians and LGBTQ individuals," said Dr. Clara Wilkins and Dr. Lerone Martin of Washington University.

The term zero-sum beliefs refers to the idea that a person would lose an equal amount of what is gained by another.

In this case, Wilkins, Martin, and their colleague researchers, looked at the belief that LGBTQ progress equals Christian oppression.

"We demonstrate that Christians' beliefs about conflict with sexual minorities are shaped by their understandings of Christian values, social change, interpretation of the Bible, and in response to religious institutions," they said.

In the first study, the researchers found that heterosexual cisgender Christians were steadfast in theor zero-sum belief that as anti-LGBTQ bias decreased, anti-Christian bias increased.

The second study found that Christian's zero-sum beliefs increased after they reflected on their religious values. This suggests that their religious beliefs drive their personal conflict against LGBTQ people.

Study three found that Christians are further driven to their zero-sum beliefs when they read or are told about waning Christian influence in society.

The fourth study found that "using Biblical scripture to encourage acceptance successfully lowers zero-sum beliefs for mainline [Christians, like Catholics, Episcopalians, Lutherans, Methodists, Presbyterians, et al] but not fundamentalist Christians [like Evangelicals]."

The fifth study examined how zero-sum beliefs predict prejudice against sexual minorities.

"After a special conference in which the United Methodist Church voted to restrict LGBTQ people from marriage and serving as clergy, zero-sum beliefs became a stronger predictor of sexual prejudice," the study facilitators explained.

What can be gleaned from this research?

Special interest groups, and even progressive religious bodies, are already showing interest in using the findings to help create strategies to possibly lower the temperature of the culture war conflict, better understand why conservative Christians feel the way they do, and even possibly stop anti-LGBTQ legislation in their tracks.