Taste of Andersonville gets green light for August 11 from 5 to 8 p.m.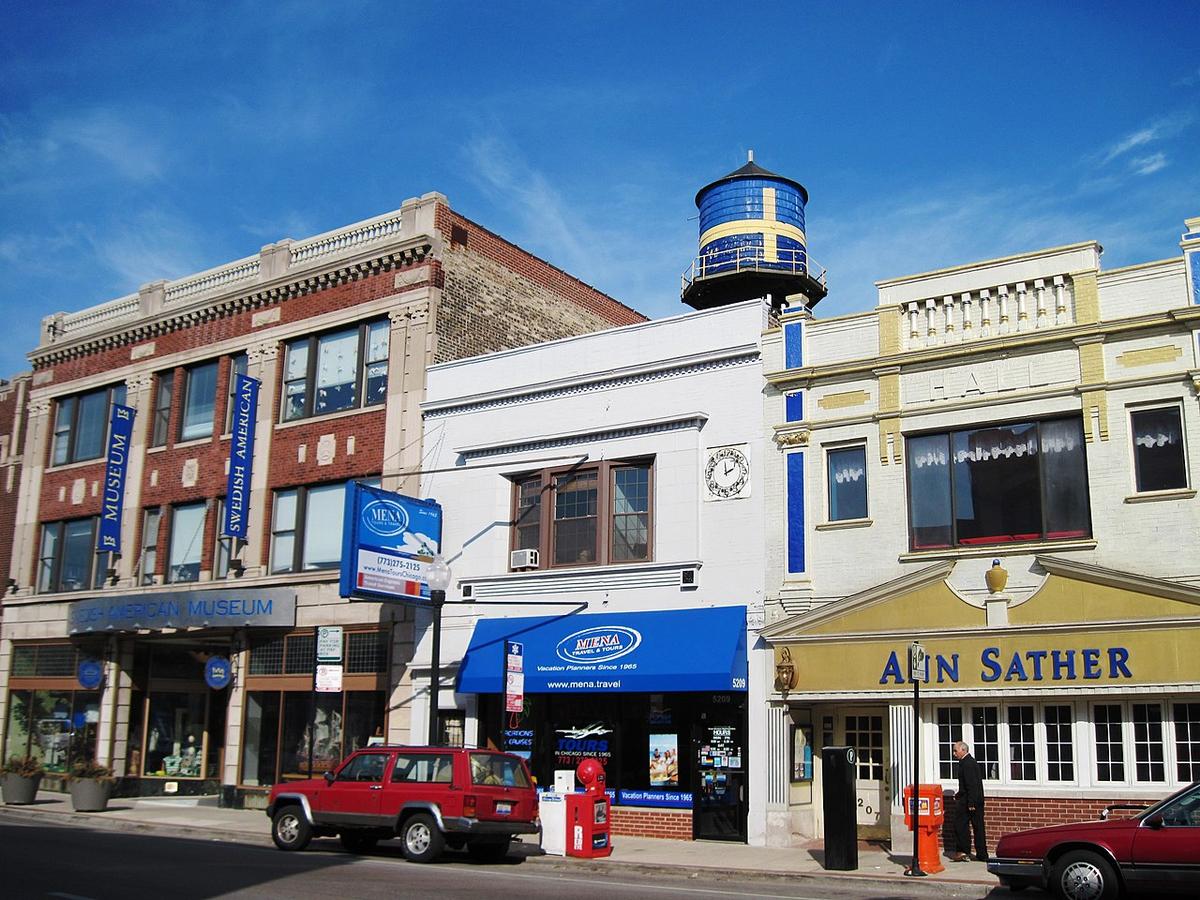 photo credit // wikimedia commons zagalejo
Event hopes to reinvigorate business in the neighborhood
The historic Swedish-turned-
om
-
olik
(super-diverse) neighborhood has always looked forward to the annual Taste of Andersonville. But after a forced hiatus from pandemic mitigation, Andersonville eateries and the small business neighbors want to welcome the public to reaquaint themselves.
Taste of Andersonville takes place on Wednesday, August 11 from 5 to 8 p.m along the Clark St. corridor. The event will feature two routes: the Fork Route and the Spoon Route. Tickets are sold for either or both routes.
Tickets can be purchased online.
While a portion of each ticket will be donated to the Swedish American Museum, a town center of sorts for the neighborhood, the eateries look forward to reinvigorating business after over a year of a slowed pandemic economy.
Since the scourge of SARS-CoV-2 began, sales have slumped considerably, causing some businesses to fold. Organizers hope by offering taste portions to patrons hopping from locale to locale, those customers would come back.
"You might discover a new spot or hidden gem,"
Andersonville Chamber of Commerce
says of the event.
Non-restaurants are hoping the additional foot traffic will also increase their sales.
The Fork Route will feature Bettie Lou's Restaurant, Land and Lake Andersonville, FIYA, Bar Roma, Andale Market, First Slice Pie Cafe,
Replay Andersonville
,
Lady Gregory's
, Swedish American Museum, and Simon's Tavern.
The Spoon Route will feature Parson's Chicken and Fish, Uvae Kitchen and Wine Bar, Tasting India,
In Fine Spirits
, Oda Mediterranean Cuisine, Diamante Azul, Downstate Donuts, Gadabout, Georges Ice Cream and Sweets, Kotupha Gourmet Popcorn, Ranalli's Andersonville, and Svea.
Highlights include vegetarian Soul Rolls, shrimp and grain salad, braised beef cheek meatball sliders, empanadas, crispy cauliflower, Swedish beet salad, glogg slushies, lobster cakes with tarragon aioli, mini chimichangas and enchiladas, chickpea fritters, and mini turtle sundaes.