Xtube to shut down popular porn site, social network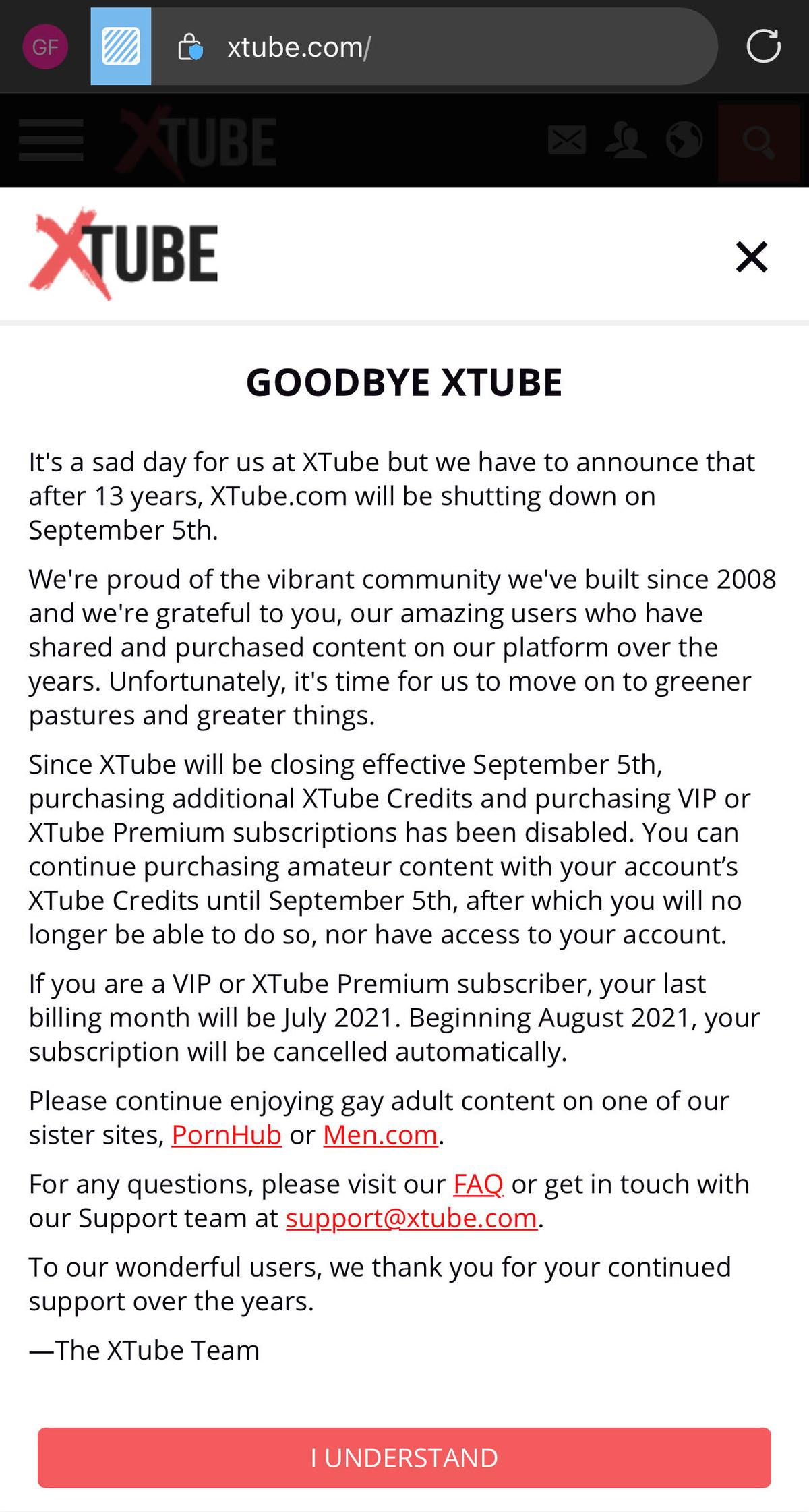 photo credit // gerald farinas
Popular hosting service was a coming of age staple for a generation of LGBTQ persons
Xtube is shutting down, ending a porn and social networking outlet founded in 2006. Many LGBTQ persons took to Twitter and Facebook to lament the loss, crediting the site for helping them explore sexuality by watching pornography filmed and uploaded by amateurs at home. Persons also were able to connect to others of similar interests.

GoPride.com confirmed the closure effective September 5, 2021.

"We're proud of the vibrant community we've built since 2008 and we're grateful to you, our amazing users who have shared and purchased content on our platform over the years," parent company MindGeek announced.

Char D. told GoPride.com, "I remember sneaking in the living room while all my family was sleeping so I could look at it. That's where I found out there were a lot of trans like me and I learned what it would be like with other people."

The 23 year-old Edgewater Beach artist said it helped him learn more about what he could expect if he transitioned by seeing the sex experiences of others through amateur videos on Xtube.

"Where else could I look that up?"

Accounts will be disabled on September 5. However, all uploaded content will remain property of MindGeek for its use in other ways.

The Toronto-based website was one of the first amateur porn sites with content filmed, edited, and uploaded by users rather than rely on adult film studios and other professionals.

However, what is hailed as a tool for sex-positivity, Xtube and its sister MindGeek websites have its detractors. Among their criticisms is that the sites are rife with non-concensual content. This includes hidden camera footage, outright incidences of rape, and perpetuating rape culture.

Xtube has also been cited as a place where men and women were lured and browbeaten into being filmed performing sex acts they did not want to do.

A lawsuit against Luxembourg-based MindGeek was filed in the U.S. earlier this year by victims of child sex trafficking. They claim films of their sex abuse were hosted on sites like Xtube.

MindGeek will continue similar products like Porbhub and Redtube. They also own adult film studios Sean Cody, Men.com, Brazzers, and Reality Kings. Whynotbi.com is a popular bisexual-themed adult fim site.