Janky brings the beats, serves coffee on the side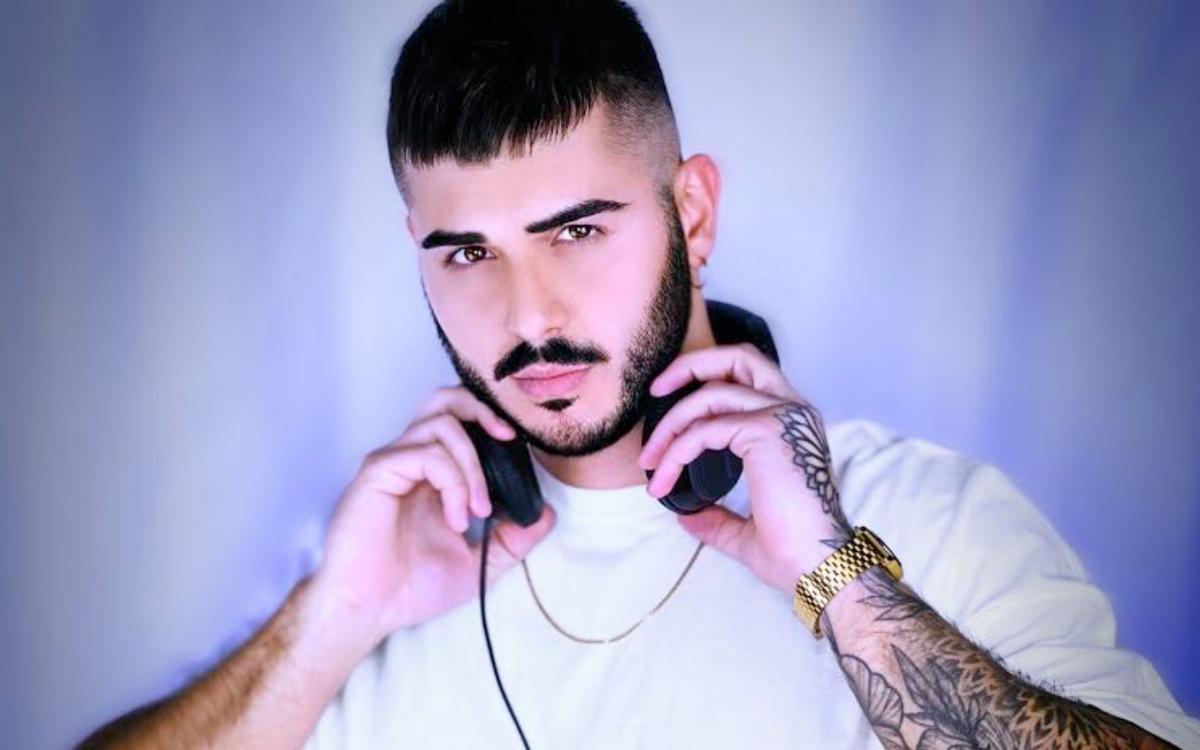 photo credit // bg photography
Chicago DJ also is the owner of Oromo Cafe
It's no surprise that Cenk Duman, known to most as simply Janky, has been a DJ for six years.
"Growing up, my dad heavily influenced my taste in music. I grew up listening to trance, techno, hip hop, reggae, and Turkish music," Janky said. "Always being a music nerd and collector of great tracks, in my younger years I was the designated aux cord handler. This power of setting the vibe and watching my peers enjoy what I played influenced me to pursue learning the skills of becoming a DJ."
He also was following his father, who also was a DJ.
"My first DJ gig was a warehouse party in Chicago," he said. "A good DJ needs to know how to read a room, have a unique and mature collection of tracks, needs to know their tracks well, needs to have the right ear it takes to beat-match and mix tracks, and obviously needs to understand how to use the equipment that's in front of them."
Janky's favorite DJs include Timid Boy, Stefano Noferini, Pirupa, Miss Kittin, Bizen Lopez, Sidney Charles, Dennis Cruz, The Martinez Brothers, Subb-an, Nicole Moudaber, and others.
Nicole Moudaber has been a huge inspiration – "not simply musically, as she's much harder techno than my taste, but rather her vibe, ability to control a room, her style, brand, everything (about her)," Janky said. "She's a massively adored and respected DJ in the electronic music scene, which is what I love the most."
Janky's DJ style ranges from deep tech, minimal, tech house, house, to deep house. "I love a high-energy vibe with a unique drum beat and always staying true to house roots," he said. "Seeing so many happy faces from your beats: This is the lifeblood of (a) DJ. It's the biggest joy knowing that the crowd on the dance floor is all your people; house heads."
Janky, 29, who lives in Chicago's Bowmanville neighborhood, is originally from northwest suburban Hoffman Estates. He is a resident DJ at
Hydrate Nightclub
in Lakeview for its Saturday Night "Social House" events.
Janky was the DJ at the 2019 Pride In The Park after-party at the Cerise Hotel. He also was booked for Mamby on the Beach in 2019, though it was cancelled due to an endangered birds nest on the festival grounds.
One of his favorite DJ gigs was at a friend's outdoor patio after Pride in 2019: "Warm weather, in the sun, day-drinking, everyone dancing, and house music. What more can you ask for?"
Janky, in 2020, was slated for House Collective at Hydrate and Cuntea at the Electric Hotel. Both were COVID cancelled.
Other gigs were also cancelled last year.
"On the up-side, I was able to participate in a lot of dope live stream sets (in 2020). None of them were paid, (but) a few raised hundreds of dollars for charity," he said.
"I have full confidence that we will get back to normal, eventually. With most adults being eligible for vaccinations, I'm optimistic that we will feel some sense of normal by next year. This summer will be a slow-burn; giving us a little bit of what we want and miss the most, while still staying responsible with masks and social-distancing.
"The past year has been a true test for myself. A test of patience, a test of my emotions, and a test of my work ethic. Last year was a rough one, though I can't complain knowing that many people had it worse than I did. I'm just thankful to be looking forward."
Janky wants to DJ again, soon, in front of people, hundreds or thousands of people, eventually.
"I don't know many other DJs in Chicago that are as cheeky with minimal and deep tech tracks as I am. It's easy to fall into just playing house, or just playing tech house, or circuit, or whatever it may be. You gotta be unique and set yourself apart from the hundreds of DJs who are in Chicago to not only make it, but also impress your more experienced and veteran DJ peers," he said. "I give some credit for my ability to move from genre to genre seamlessly to my mentor, Blu 9, whose nickname is The Chameleon."
If not listening to house/tech sounds, he's probably listening to Tame Impala, Washed Out, Gotan Project, Mac DeMarco, M83, Thievery Corporation or Zero 7, among others.
Or talking coffee.
Janky is the owner of Oromo Cafe Lincoln Square, which he runs with his father.
"I couldn't ask for a better business partner. He's the MBA business dude; I'm the coffee/service/aesthetic dude. It's a nice balance," Janky said.
Located at 4703 N. Lincoln Ave., Oromo has seats for 25 inside (pre-COVID) and an outdoor patio. Their first franchise location recently opened in Bucktown.
Oromo offers specialty coffee and more – house-made nut milks, superfood-infused drinks and pastries, coffee-influenced from cultures all around the world, and more.
"Right out of high school I got a job at Starbucks and started pre-pharmacy school at Benedictine University at the same time," Janky said. "After a few years, I realized I was really bad at school and really good at Starbucks. The service industry just worked for me. I excelled at it naturally, contrary to school which was always ridiculously challenging for me.
"I worked as a server at Rack House Kitchen & Tavern in Arlington Heights for a few years after Starbucks, and that gave me a real insight to what it takes to run a restaurant successfully. I used my knowledge from both my service jobs to design, build, and conceptualize Oromo Café; it's been amazing ever since we opened in 2015.
"My favorite part of owning a coffee shop is having the platform to have dozens and dozens of mini-interactions with people every day. It's a rare opportunity to touch the lives of so many people in a day. I never fail to take full advantage of these interactions to make someone's day when I can."