Jordin Sparks to perform Chicago Pride Fest, Saturday, June 18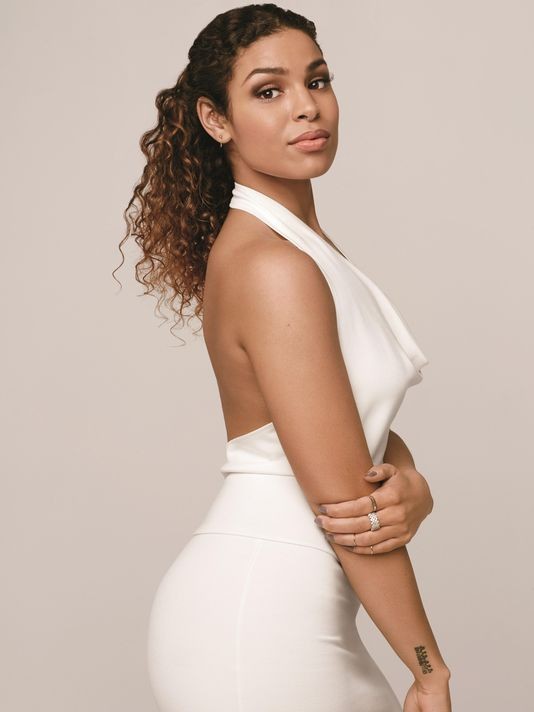 jordin sparks to headline chicago pride fest 2016
photo credit // sony music
If there's one thing we know about
American Idol
songbird Jordin Sparks, it's that she loves her gay fanbase. Along with taking the stage at Chicago Pride Fest in 2016, Sparks is already slated to perform at pride festivals in Miami Beach, Kentucky and Alabama. You better work!
Sparks was born in Phoenix, Arizona and grew up as the daughter of professional football player Phillippi Sparks. However, it wasn't until 2007 that she made her big break on Idol, taking the first-place crown and becoming the youngest winner in the TV show's history at only 17-years-old.
"Jordin Sparks had a moment, for me, when she auditioned for us in Seattle," former American Idol judge Randy Jackson told Entertainment Weekly in an interview earlier this year. "We looked at each other — me, Simon, and Paula — and were like, 'Where have you been?!' And she said, 'I've auditioned three times but I never made it in front of the judges.' And we were just like, 'What?!'"
Since taking the Idol crown in 2007, Sparks went on to enjoy mainstream success within the music industry. Her self-titled debut album, also released in 2007, sold over two million copies and produced Billboard top-ten singles like "Tattoo" and "No Air," the latter featuring Chris Brown. The song "No Air" is currently the third-highest-selling single by an American Idol alum, selling more than three million digital copies in the U.S. alone. It also earned Sparks her first Grammy.
A few years later in 2009, Sparks came out with a new album titled Battlefield, which debuted at No. 7 on the Billboard 200. Following Battlefield, the Idol winner took a break from recording music, instead focusing on acting and performing on Broadway. Her acting career came to a pinnacle with the feature film remake of Sparkle, which also starred the late Whitney Houston, garnering tons of media buzz.
However, in 2014, Sparks was back in the studio recording her first mixtape, appropriately titled #ByeFelicia (insert Alyssa Edwards tongue-pop here). And in the summer of 2015, Sparks released her third official studio album titled Right Here, Right Now, six years after the release of Battlefield.
Jordin Sparks performs on Saturday, June 18 at 9 p.m. on the North Entertainment Stage. Pride Fest, which is organized by the

Northalsted Business Alliance

, runs June 18-19 on Halsted Street between Addison and Grace. A $10 donation is recommended. The Chicago Pride Parade is the following Sunday, June 26 at noon.