Boystown brings the 'Magic' to annual Halloween parade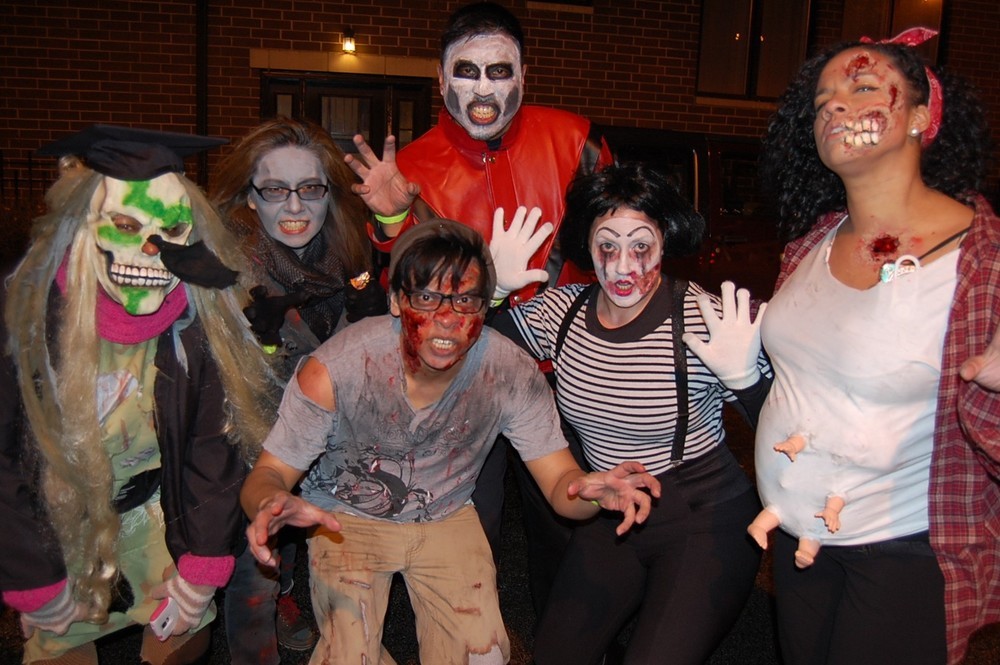 northalsted halloween parade, 2014
photo credit // anthony meade
The full-day of festivities shuts down Halsted for the costume contest and always-outrageous parade.
Chicago, IL - Care to see some of the most outrageous and extravagant Halloween costumes Chicago has to offer? Then mark your calendars for the annual Northalsted Halloween Parade, where flocks of costumed freaks proudly march down the streets of Boystown.
This year touting the theme of "Magic," the annual Halloween event is not only a parade, but a full-day of holiday festivities. And considering this year we're graced with Halloween actually falling on a Saturday, 2015's events should draw some of the best attendance yet.
"No one does Halloween better than Northalsted. Our annual parade is always a spectacular show and we are thrilled to bring additional events to the already magical celebration," said

Northalsted Business Alliance

Executive Director Christopher Barrett Politan. "Truly there's something for everyone to enjoy."
The Northalsted Business Alliance, which organizes the annual celebration, is teaming up with Triangle Neighbors, NoteworthyNotes and the Children's Learning Place to ensure the day is both family-friendly and hauntingly fun.
Beginning at 12 p.m., businesses will welcome trick-or-treaters, and Halsted Street will be closed in Boystown for family activities. In addition, those willing to participate in the parade or the costume contest can start the short registration process at Belmont and Halsted.
The Family and Pet Parade starts at 1:30 p.m., and families can participate in even more activities at Space Park – located at 815 W. Roscoe St. – until 3 p.m. That's when the Ruby Red Relay takes center stage. Starting at 3 pm., teams of four can compete in a campy race to benefit the

AIDS Foundation of Chicago

. Teams will race a course between Aldine and Cornelia wearing ruby red heels and must exchange outfits during the race.
Since Halloween is on a Saturday this year, organizers aren't waiting until dusk to get the show on the road. The day of event culminates with the annual parade starting at just 4 p.m. on Halsted at Belmont. The parade will travel north this year toward Cornelia, and costume contest winners will be announced at 6 p.m. near Halsted and Roscoe. Traffic will open back up to vehicles starting at 8 p.m. so the night of partying in Boystown can continue.
And take this with a grain of salt, but Accuweather predicts October 31 should host clear skies and a high of 61 degrees. You can still wear short-shorts in that temperature, right?
The full breakdown of events in Boystown is as follows:
11 a.m. - Halsted Street Closed to vehicular traffic
12 p.m. - Parade and Costume Contest Registration Opens
12-3 p.m. -Family Festivities in Space Park
1:30-2:30 p.m. - Family and Pet Parade
3-3:30 p.m. - Ruby Red Relay
4-5:30 p.m. - Halloween Parade
6-7 p.m. - Costume Contest Winner's Announcements
8 p.m. - Halsted Street reopens to vehicular traffic
Photos:
2014 Northalsted Halloween Parade