Why booking locals like 16 Candles is key to Chicago Pride Fest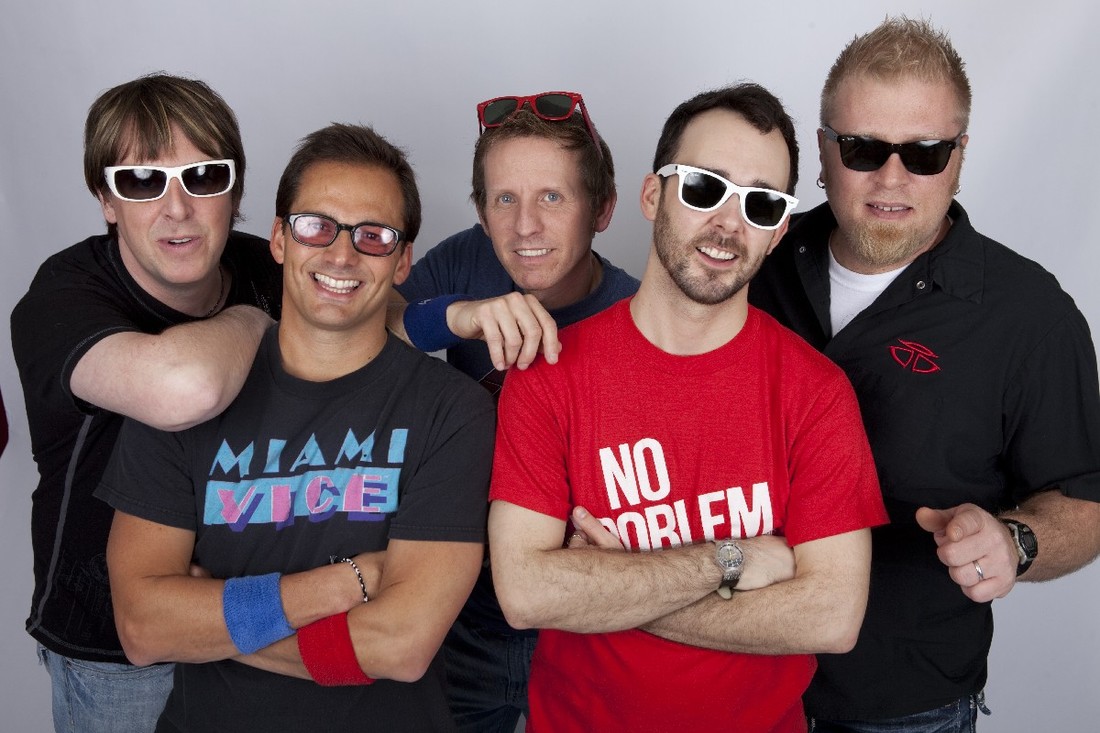 Big names like Jennifer Hudson may snag attention, but local favorites steal the festival
Chicago, IL - While this year's headliners at Chicago Pride Fest 2015 include Big Freedia, Estelle, Cazwell and The Veronicas, organizers say they're not the only ones to steal the show on Halsted.
Scheduled for June 20-21, Chicago Pride Fest turns North Halsted Street from Addison to Grace into one enormous party. The usually outrageous LGBT festival always draws big names to Boystown, but with their growing popularity in Chicago, officials say not to overlook local acts.
"One of the reasons we hire local talent is to support local artists, but I've got to be honest with you, a lot of people swarm to see the local bands," said Dustin Erikstrup, director of special events at the

Northalsted Business Alliance

, an association of more than 80 businesses on Halsted who organizes Pride, Market Days and more.
"A lot of people I know say, 'Well, 16 Candles goes on at 8 p.m., so we've got to get there earlier,'" Erikstrup continued. "These groups have a big local following, so people really support these artists."
The 80s cover band 16 Candles is one of the most popular acts during Chicago's summer festival season, along with the group Wedding Band, which plays everything from Britney's "Hit Me Baby One More Time" to "Beverly Hills" by Weezer. Catching them at Pride Fest will mean heading to the South Stage at 7:45 p.m. on Saturday for Wedding Banned, and again the next night on Sunday at 6:50 p.m. for 16 Candles.
While both of those bands blast rock music, local favorite Catfight turns up the tempo again at Pride Fest with covers of some of the biggest dance-pop hits. The group of six ladies have been blowing up the stage for more than a decade, this time performing songs like "Timber" by Pitbull and Kesha and even a mash-up of "Clarity" and "Stay the Night" by Zedd.
The three most recognizable local bands will perform in between a number of others, like The Gingers and Rod Tuffcurls and the Bench Press.
"The Gingers is a group of red-headed girls, and they do a mix of cover music and their own stuff," Erikstrup said. "They're a little punk, a little alternative. And then Rod Tuffcurls, this is the first time he's performing at Pride."
In addition, the local bands aren't the only ones basking in the limelight during Pride. Area drag queens looking to build their following are given a chance to take the stage in between musical acts. It's a move the business alliance hopes will showcase the girls and build their brand in Chicago.
"We book drag shows and female impersonators in between every major act," Erikstrup said. "We usually have around 60 minutes between each performance, and we hire the drag talent in between. It's something we really take pride in, allowing them that platform to generate their audience and their following. It's often a new demographic compared to the nightclubs, so it's great exposure."
Chicago Pride Fest 2015 is scheduled for June 20-21, and the Chicago Pride Parade will take over the city on Sunday, June 28.
Chicago Pride Fest:
Saturday, June 20
|
Sunday, June 21
Pride Fest interviews:
Cazwell
|
Estelle
Pride Fest profiles:
Big Freedia
|
Debbie Gibson
|
The Veronicas
|
Jessica Sutta