Exciting new details revealed for Boystown's Spin Nightclub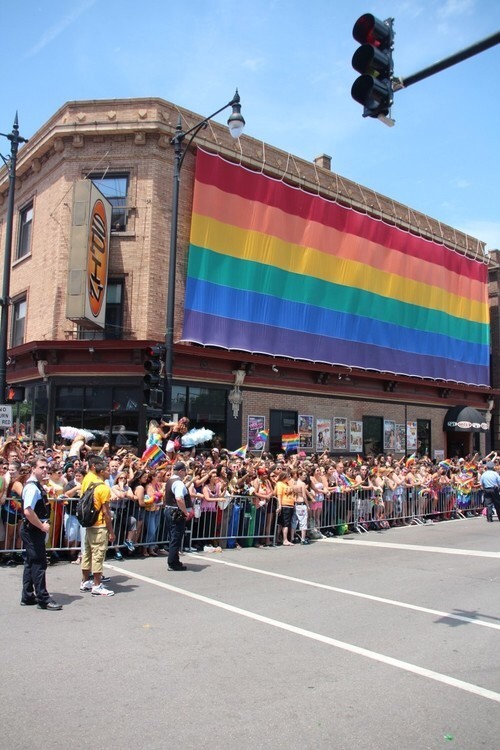 photo credit // anthony meade
Managers behind Hydrate and Replay plan Manhole's revival and an entirely new concept for the former Spin.
Chicago, IL - Last week,
Spin Nightclub
's original owner David Gassman told ChicagoPride.com that he's reclaimed the space and is working to bring it back to life. But one question remained, what would be the club's name.
The verdict is now in, and Manhole is officially returning to Boystown.
LKH Management -- the entertainment group behind Hydrate, Replay, Elixir and Halsted's -- told ChicagoPride.com Tuesday it will resume oversight of the prime Boystown corner at 3200 North Halsted. The team plans to bring back Manhole and develop a new venue in the former Spin and

Whiskey Trust

space.
It's part of a new agreement with with Gassman, who as first reported by ChicagoPride.com on March 5 reacquired the 1,900-square-foot nightclub. Gassman operated Spin for more than 15 years at the corner of Belmont and Halsted, but rented it to new owners in May of 2014. Now he's turning to LKH to help redevelop a new vision.
"The new development will again return Manhole to Halsted, while at the same time work will commence to redevelop the upstairs -- the original Spin space -- into a new entertainment option for the gay community to enjoy," Gassman said.
LKH Managing Partner Sean Kotwa said his team is already working to design a new look for the original Spin location, which comes in at 1,900-square-feet. He and LKH President Mark Liberson said they hope to build on the nightclub's popular history in Boystown when developing the new destination.
"I have a great deal of respect for Dave Gassman and his long history of support in our community," Liberson said. "I'm excited to have this opportunity to bring Manhole back to Halsted and to create a new destination in Boystown for our community."
Liberson says his team will announce timeframes for both new bars as soon as dates are available. Previously Gassman said he hoped to open the new concept in mid-April, but that is now subject to change.
Former Whiskey Trust and

Chloe's

owners Jason Zilberbrand and Jordan Zabinger called on LKH in September to help revive the space, resulting in the initial Manhole rebranding. This time, the entertainment group says it has new plans to ensure the venue is a success.
"We look forward to revising the schedule for Manhole, expanding elements of the look and feel, as well as to making changes to improve our guests' enjoyment of our space," said LKH's Andrew Miller. His colleague Collin Wood added his team plans to develop new programming for the bar's launch.
Related:
LKH's Replay and Elixir expand into Andersonville