IML set to party with DJs Eddie Martinez and David Picard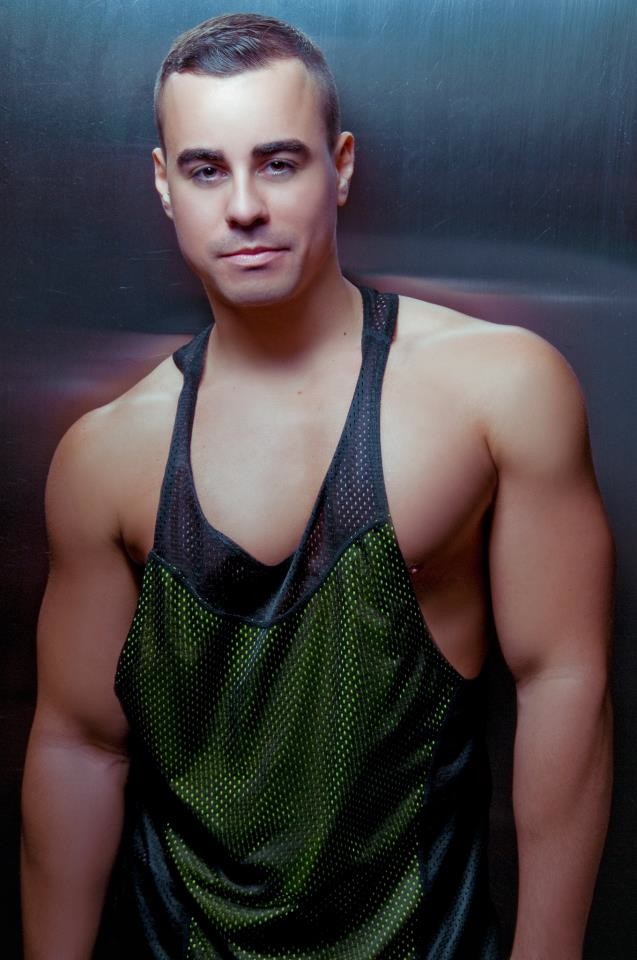 Chicago, IL - Get ready Chicago! The 36th annual International Mister Leather (IML) competition is returning to the Windy City full of parties, celebrations and weekend events. IML, one of the biggest leather and fetish events in the world, brings thousand of leathermen to town.
In addition, two well-known DJs will be headlining IML festivities this year. Eddie Martinez spins the Victory Party,
which celebrates the announcement of the new
International Mr. Leather
2014,
on Sunday, May 25 at the

House of Blues

, 329 N. Dearborn, and David Picard takes over the turntables for the Black & Blue Ball on Monday, May 26 at Castle Chicago, 632 N. Dearborn.
Martinez, who was born and raised in NYC, has a passion to making listeners dance.
"I have been DJing for about nine years and working as a DJ for the past five years," he told ChicagoPride.com. "My passion came from my love for music. Ever since I was a little boy, I would always dance around to pretty much anything and everything and I still do."
This will be Martinez's second time headlining for the IML Victory Party. His first time was in 2012 which was a sold out spectacular. This year will surely be the same.
"I'm really looking forward to being back playing at the Victory Party and the amazing energy of the IML crowd," he added. "My most memorable moment from the first time had to be when the curtain opened and all I could see was massive lights on me and a sea of bodies looking up at me. I was super nervous as if I was suppose to do something. So, I waved!" [Laughs]
Martinez told ChicagoPride.com that attendees can expect anything and everything that is sexy and fun playing at the IML Victory Party.
The Black and Blue Ball, the legendary official IML closing party, will be Picard's first time headlining an IML event and his second time visiting Chicago. Picard hails from Toronto and is more than ready to get the party started.
"For the Black and Blue Ball, I'll be bringing a solid roster of tracks," said Picard. "Expect some pounding takes on classics, plenty of drums and epic vocals. I know Eddie Martinez will kill the Victory Ball on Sunday so hopefully the guys save some strength - they'll need it. We'll be garrisoned in the Castle and I expect to see plenty of sweat. We'll be keeping the energy high from start to finish - always upbeat and always carnal."
Picard fell into the world of DJing somewhat accidentally about three years ago. As a photographer by day, he says he has an innate need to create.
"DJing is an opportunity to explore and aural world in a similar way," he said. "It takes some trust in your taste and vision but the end result is a natural high of fueling a shared experience."
Every DJ hopes to gain from this experiences and Picard states that the best takeaway is always a room full of smiling faces as the lights come up.
"It's a strange thing because as DJs, we're somewhat removed from the crowd and yet we have this intimate connection with everyone on the dance floor," he added. "Finding that groove and maintaining a collective drive to release and unleash is very rewarding."
Both parties are produced by Chicago's Matthew Harvat of CircuitMom Productions.
Calendar:
International Mr. Leather 2014 weekend events
Photos:
IML Victory Party, 2013