Grand Marshal announced for Chicago's 44th Annual Pride Parade
Thu. May 30, 2013 7:18 PM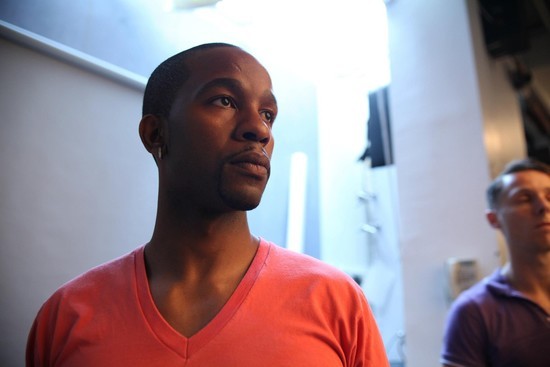 Grand Marshal: Wade Davis
Chicago, IL -
PRIDEChicago
, the organizers of Chicago's annual gay pride parade, Thursday announced former NFL player and activist Wade Davis as the Grand Marshal for this year's 44th Annual Pride Parade.
Davis is a nationally recognized speaker, activist, writer and educator. Davis is a former NFL football player who played for the Tennessee Titans, Washington Redskins and Seattle Seahawks, as well as two different teams within the NFL Europe league.
Currently he works at the Hetrick Martin Institute (HMI) as the Assistant Director of Job Readiness and Academic Enrichment. At HMI, he teaches at-promise youth how to define success for themselves and thrive in society. His writings and interviews have appeared in the
LA Times, Huffington Post, The NY Times, The Advocate
, Out Sports, TheGrio.com and many other media outlets, like President Obama's Whitehouse blog. He has appeared on NPR, MSNBC, BBC, CNN, and BET. He was also an LGBT Surrogate for President Obama during the 2012 election. In the role of surrogate he spoke at events on behalf of the President advocating for LGBT rights and inclusiveness. He's a member of the You Can Play Project and GLSEN sports advisory board - where he advocates for creating safe spaces for LGBT individuals in sports. Wade was also invited to speak at the Int'l AIDS Conference in DC in 2012.
Recently, Wade has launched the YOU Belong Initiative, a series of 4-day comprehensive sports instruction and leadership development clinics for LGBTQ (lesbian, gay, bisexual, transgender, queer/questioning) youth and straight allies that will be offered throughout the US quarterly within various sports with the initial camp being hosted in the city of Chicago this year, July 25th through the 28th at the
Center on Halsted
.
Davis will ride in a convertible near the front of the parade, which takes place Sunday, June 30, 2013 at 12 Noon.
From a news release