Tuesday 1/17/2012
STREET STYLE: NEON VERSACE.
FOR MORE FASHION & DESIGN, PLEASE CHECK OUT THE FULL STEPHENSTYLE.COM!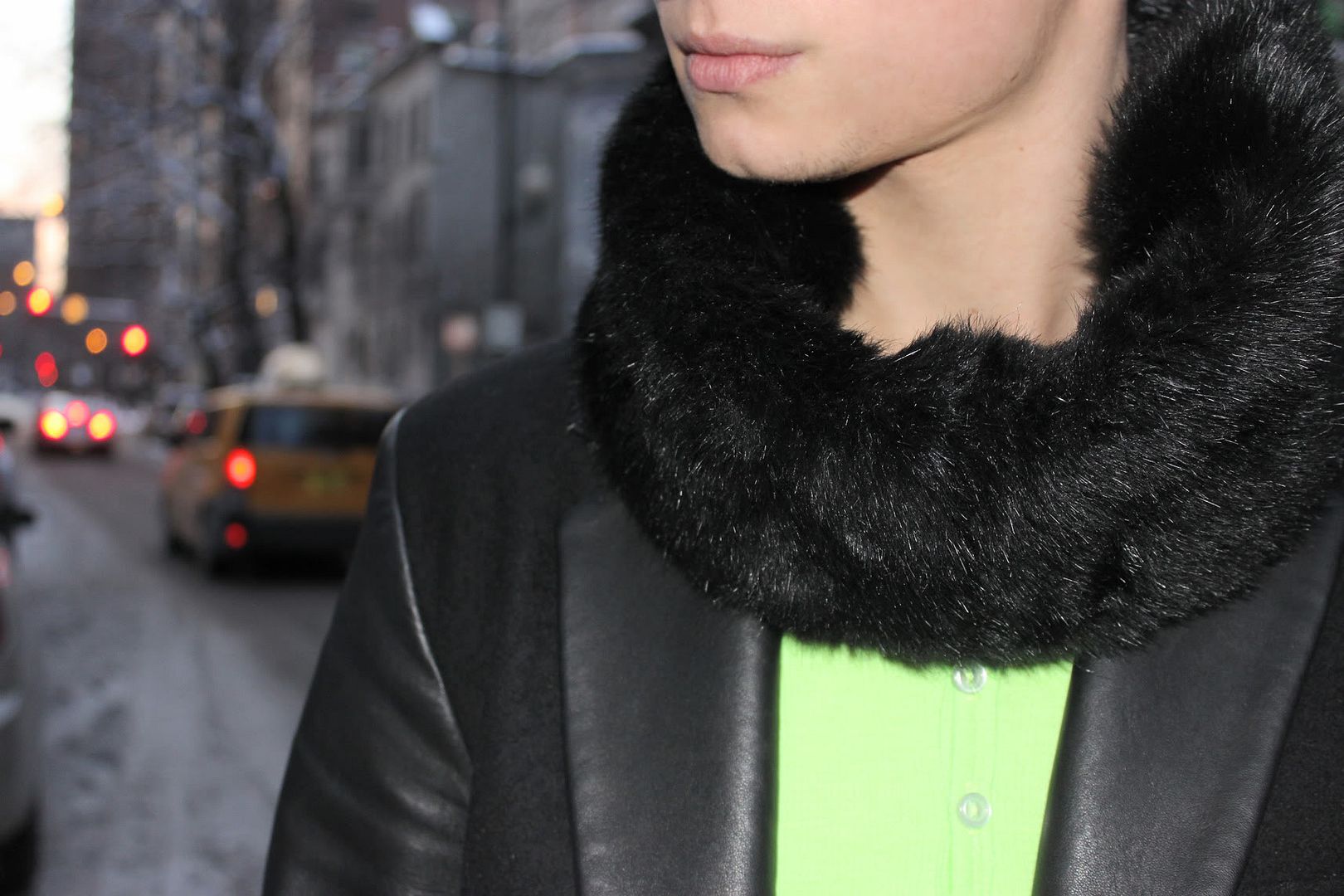 Overcoat: Versace for H&M
Shirt: American Apparel
Jeans: Seven for All Mankind
Scarf: Topshop
Watch: Marc by Marc Jacobs
Bracelets: Urban Outfitters, Barneys GaGa's Workshop
Rings: Topshop
Shoes: Aldo
Monday 1/16/2012
GOLDEN GLOBES 2012: FASHION REVIEW.
FOR MORE FASHION & DESIGN, PLEASE CHECK OUT THE FULL STEPHENSTYLE.COM!
And here are my best and worst dressed picks from the 2012 Golden Globes' red carpet. It was a year of nudes, pops of red, and tragic shoes. It should also be noted that my picks are totally biased to the stars that I find the most relevant. #SorryNotSorry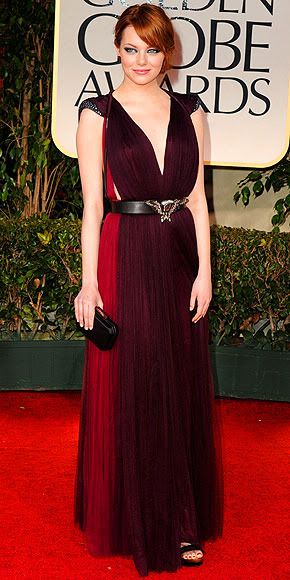 Emma Stone wearing Lanvin.
I'm loving the color, the fabric, and that belt! Best dressed for sure. #EasyEmmA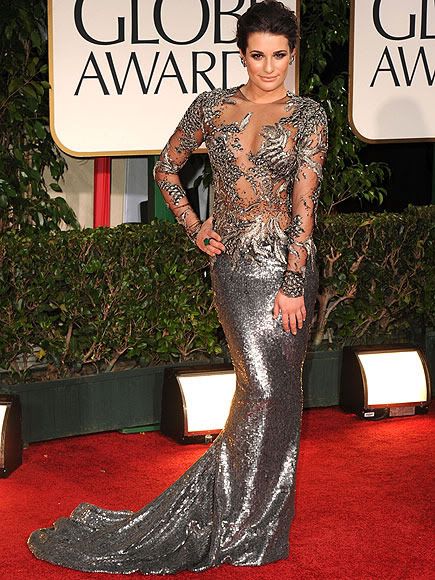 Lea Michele wearing Marchesa.
Stunning, and totally rocking that cut-out design. This was a difficult one to pull off, and she makes it seem effortless! #FashionHighNote
Charlize Theron wearing Dior.
J'adore this nude/pail pink number. The line from her plunging neck-line to the cut in the dress is flawless. I'm loving the asymmetry and bejeweled accents even though I don't usually like Dior! #DescendantsDior
Natalie Portman wearing Lanvin.
Ironic that my best and worst picks are both wearing the same designer, but it should be clear to anyone with eyeballs that this dress clearly lacks the same taste level and refinement that Emma Stone was able to achieve with her look. And those open toed shoes with this gown are AWFUL. #FromBlackSwanToBlackSheep
Tuesday 1/10/2012
ACCESEXORIZE: WITH LOLUFULLYLOADED
After shopping with Lo, I thought you guys might be interested to see some of my recent accessory finds! I'm working on growing my accessory collection after being inspired by other fashion blogger's arm/finger parties. Men's fashion has begun to catch onto this trend, and stores/designers are beginning to offer men the same selection of masculine jewelry options (although I still seem to find options in the women's section that are just as appropriate). #ArmParty
Clearly I'm craving a darker style of accessories. #Spikes #Studs #Skull #Cross #Leather

a. TopMan
b. Marc Jacobs
c. Barneys GaGa's Workshop
d.-g. TopShop
And Lo caught our trip on camera! Check us out, we actually think we're cool. #AsIf
VIDEO HERE----->> http://youtu.be/biIp-HqeNOM
Tuesday 1/10/2012
STREET STYLE.
I spent a morning shopping recently with my favorite beauty and fashion blogger/guru, Lo, of
LoLuFullyLoaded.com
. We ran around the city eating cupcakes, touching handbags at Barneys, and pretending we were street style
photographers
stalkers. It was a fun day, and you can see Lo's photo on her blog
HERE
.
Saturday 1/7/2012
NYE 2011: STEPHEN'S STYLE.
So this might be a little provocative for some of my readers, but hey, this is my style so get over it. This new years eve I wanted to dress a little sexy, so naturally I decided to wear a see-through button-up shirt with a gold metallic bow tie. Threw on some black denim, and for the show-stopping finish, I decided to make myself a pair of gold and silver dress shoes. I'll be doing a post soon on my process, but lets just say, it wasn't a total success, so I ended up just wearing black combat boots. But regardless, I loved the look. And I'm sorry I don't have any of me from head to toe! Happy new year everyone, here's to the beginning of a big year ahead for STEPHENSTYLE! Stay tuned and stay styled!
Older blog posts